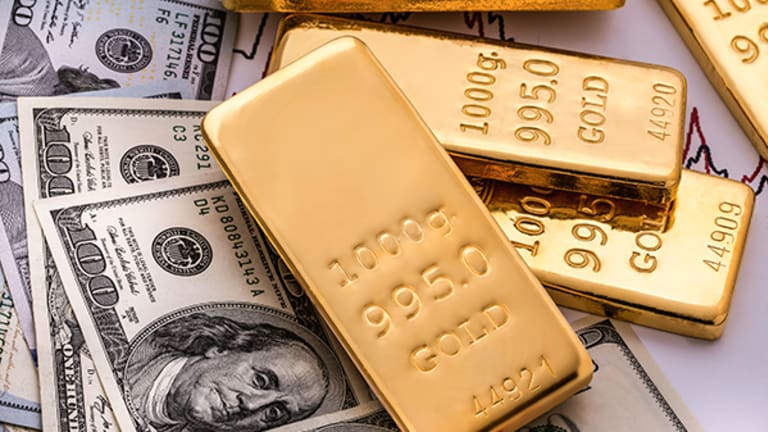 Gold Rally is 'Limited,' Goldman Sachs' Jeffrey Currie Says
The rally in gold prices due to the recent Brexit vote is only temporary, Goldman Sachs' Jeffrey argued on CNBC Monday.
NEW YORK (TheStreet) -- The rally in gold, ignited after the U.K. voted in favor of the Brexit last week that sent the majority of markets across the world spiraling down, is only temporary, Goldman Sachs's Jeffrey Currie said on CNBC's "Closing Bell" Monday.
"When we think about gold, there's a saying in the market that 'being long gold is the same thing as being short politicians,'" Currie commented.
Given the uncertainty following the Brexit, there is "a lot of truth" to that statement, Currie noted.
"We would argue that the upside here is rather limited and one of the key reasons for that is the market is incredibly long," he stated.
Currie has also seen a "sharp decline" in interest rates, which suggests "we're probably topping out here."
"But we would view gold as a very good hedge for the type of political uncertainty we expect to see," Currie added.
The price of gold for August delivery is increasing by 0.56% to $1,329.80 per ounce, CNBC reports late this afternoon.
Meanwhile the Dow Jones continues to slip by about 317 points, the S&P 500 is down by around 43 points and the NASDAQ is lower by about 128 points.