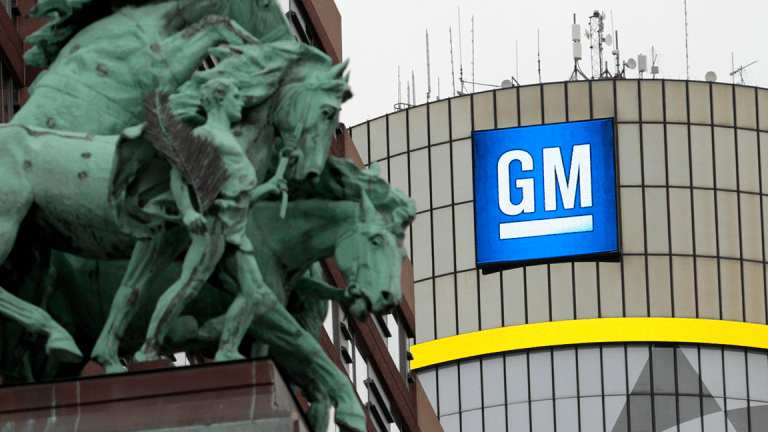 General Motors (GM) - Get General Motors Company (GM) Report and the United Autoworkers failed to reach a contract deal before the midnight deadline, a development that could send as many as 46,000 hourly workers to the picket lines in the auto industry's first major walkout in more than ten years. No strike is expected, however, prior to a 10 a.m. meeting on Sunday.
The news was confirmed by a UAW spokesperson to TheStreet shortly after 12 a.m. Sunday.
While the auto workers held off on a walkout overnight, at midnight the union did say that 850 UAW Aramark (ARMK) - Get Aramark Report maintenance workers in several plants in Michigan and Ohio staged a walk out.
A spokesperson for GM, David Barnas, told TheStreet that it had nothing new to report on the negotiations, but that "we have contingency plans in place to cover any potential disruptions" caused by the strike by Aramark workers who provide housekeeping and janitorial services at five facilities.
The union will hold a press conference following its UAW GM council meeting, scheduled for Sunday at 10 a.m., and indicated Saturday night that the auto workers would not go on strike prior to that meeting.
A strike by the autoworkers, however, could cost GM more than $1 million per hour at each plant that is idled, according to the Ann Arbor-based Center for Automotive Research. Workers would also take a financial hit with strike pay of just $250 a week for those who show up to picket. The UAW strike fund totaled more than $721 million at the end of 2018, but a widespread walkout across GM's 35 plants could drain that quickly.
The union in recent years has typically opted to stage walkouts at a limited number of facilities, referred to as "bottleneck" strikes. Such targeted strikes tend to focus on disrupting supply chains by stopping work at engine or transmission plants, thus disrupting production at other facilities due to shortages of critical components.
Terry Dittes, head of the UAW's GM division, told members in a letter last week that the agenda for the Sunday Council meeting would not be set until shortly before the group meets. "It may be to vote on a Tentative Agreement, or the Company's current offer on the table, or other necessary actions," he wrote.
In a major complicating development that may have undermined the union's ability to cut a deal, federal prosecutors on Thursday charged a top UAW regional official, Vance Pearson, with embezzling hundreds of thousands of dollars in union funds, money that fueled a spending spree in Palm Beach on everything from restaurants and a cigar shop to a golf resort.
It is part of an ongoing and potentially widening probe that has seen the FBI raid the homes of UAW President Gary Jones and former UAW President Dennis Williams, neither of whom has been charged with any crime.
The UAW had focused its energies on cutting a contract deal first with GM, where it has 49,200 members, having just extended contracts with Ford and Fiat Chrysler.
The last major auto workers strike was in 2007 and lasted just 17 hours. That strike idled 80 facilities and affected 73,000 workers.
GM's stock price edged down in after-hours trading Friday, falling 0.23% to $38.86.
"The negotiations raise many contentious issues that challenge the bargaining teams on both sides of the table to reach an agreement," wrote Kristin Dziczek, vice president of industry, labor and economics at the Center for Automotive Research, in a report issued before the contract deadline was reached.
Health care costs, pay, the use of temporary workers, and GM's push to lower its overall labor costs to keep up with competitors are all major flashpoints in the contract negotiations.
With GM making billions again, the UAW wants see pay raises for workers instead of the current profit-sharing system, which would lock in pay gains as opposed to leaving them at the mercy of the market.
The union is also pushing back against what it contends is the overuse of temporary workers, which it contends GM has turned into "perma-temps," and wants to ramp up the time over which new workers climb to the top of the pay scale, which currently takes eight years.
But GM contends its labor and health care costs have put it at a disadvantage compared to its competitors in the auto industry.
GM shelled out more than $900 million last year to pay for employee health care, with workers at the car company picking up only 3%-4% of the tab compared to the 20%-30% average for the auto industry as whole.
It costs GM $2,700 in labor to build each car, $100 more than Ford and $180 more than Fiat Chrysler, according to Dziczek.
GM also pays considerably higher wages to its autoworkers than foreign car manufacturers with U.S. plants, with a $13 an hour difference.
"The automakers are seeking to contain labor cost growth while the UAW is looking to make economic gains and secure its members' jobs and future income," Dziczek wrote.
Prior to the midnight deadline, both sides took steps to gird for a potential showdown on the picket line.
GM has stockpiled extra cars and vehicles at its dealerships, with a 77-day supply, the Detroit Free Press reports, citing Cox Automotive stats.
That's compared to the industry average of 61 days.
GM has paid special attention to its trucks and SUVs, its biggest money makers, with an 80-day supply.
UAW officials, in turn, had been briefing members of what to do if a strike is called, with one Detroit local posting a picket line signup sheet days in advance of the strike deadline.
Adam Smith contributed to this story.
This story has been updated.