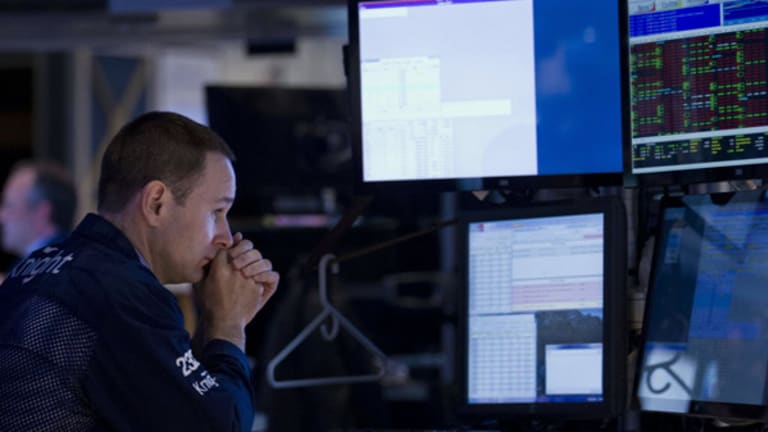 Global Week Ahead: U.K. Inflation, German Investor Sentiment in Focus
Bank of England Governor Carney will justify his monetary policy before U.K. lawmakers following last week's quarter-point rate cut and bond buying expansion.
Investors are facing a busy week ahead in terms of economic data, as corporate earnings season winds down.
Consumer price data for July are due from the U.K on Tuesday, just  before the Bank of England Governor Mark Carney speaks before a committee of U.K. lawmakers.
The consensus is for the consumer price index to have held steady during July, with annual inflation running at 0.5%, although Credit Suisse analysts expects a weaker pound to have pushed the index up to 0.6%
At Carney's appearance before the Treasury Select Committee,  the governor will be grilled on changes to the bank's inflation forecasts and could also be challenged on the recent decision of the monetary policy committee to cut interest rates and restart quantitative easing, given that the MPC took the decision with little post-Brexit data to go on.
On Wednesday, the latest reading of the July unemployment rate will be released in the U.K, covering the first full month since the June referendum on EU membership.
Average income growth figures covering the three months to the end of July will be released at the same time. Unemployment is currently at 4.9% and average income growth at 2.2% annually.
These figures are followed on Thursday by retail sales numbers, which will provide the first nationwide glimpse of consumer spending from the Office for National Statistics since the referendum.
Retail sales contracted sharply during June, by  0.6%, amid wet weather. The consensus suggests a return to growth, with a month-on-month increase of 0.2%.
In Germany, investors will watch keenly on Tuesday for changes in the monthly ZEW Economic Sentiment index given its broad sample size covering institutional investors and analysts. The consensus is for the index to have rebounded from -6.8 in June to +2.1 in July.
For the eurozone as a whole, final consumer price index data will be released on Thursday, covering the month of July.
Japanese second-quarter GDP figures, due out early in the Asian day on Monday, will also be of interest to investors given the extraordinary monetary policy measures taken by the Bank of Japan in its ongoing battle against low inflation and a lackluster economy.
On the corporate earnings front, there are a number of releases scheduled in the U.K and Germany, but the calendar for France falls quiet.
U.K house-builder Bovis Homes (BVHMF) is set to release first-half figures on Monday, while BHP Billiton (BHP) - Get Report delivers full-year earnings on Tuesday.
In Germany, industrial companies SMT Scharf (SMTAF) and LPKF Laser (LPKFF) report second-quarter numbers on Monday, while management consultancy KPS AG delivers third-quarter results on Wednesday.
European stock benchmarks closed mixed on Friday, hovering near seven-week highs, as oil prices gained.
The FTSE 100 edged up 0.02% to close at 6,916.02 in London. The Dax fell 0.27% at 10,713.43 in Frankfurt, and in Paris the Cac 40 edged down 0.08% to 4,500.19.