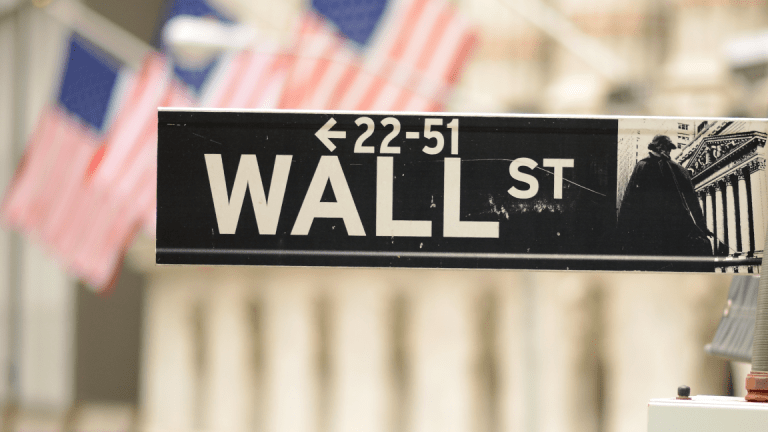 Global Stocks Steady Ahead of US Earnings; Oil Extends Gains on Supply Concerns
Global stocks were modestly stronger across the board Tuesday as investors adopt a bullish tone ahead of the start of the U.S. second quarter corporate earnings season.
The Tuesday Market Minute
Global stocks steady, China dips modestly, ahead of U.S. earnings seasons kickoff.
FactSet forecasting 20% Q2 earnings growth, down from 24.8% in Q1, but still one of the best quarters since 2010.
China's faster-than-expected factory gate inflation points to potential price increases as commodity costs surge.
New supply disruption concern in Norway pushes crude prices higher as Brent creeps towards $80 a barrel.
U.S. equity futures point to modest gains on Wall Street, but strong dollar may keep advance in check.
Market Snapshot
Global stocks held on to modest gains Tuesday, following one of the strongest sessions on Wall Street in over a month, as investors slowly switch focus to the upcoming corporate earnings season while closely watching developments in oil and commodities markets.
PepsiCo Inc. (PEP)  topped Street forecasts with a bottom line of $1.61 a share this morning on sales of $16.09 billion. Its second quarter report will be followed by four of the biggest U.S bank on Friday -- Citigroup (C) , JPMorgan (JPM) , PNC Financial (PNC) and Wells Fargo (WFC)  -- that mark the start of a second quarter reporting season that is expected to deliver a 20% year-on-year increase in S&P 500 earnings, according to FactSet projections, down from 24.8% in the first quarter but still the second best three-month period since 2010.
The upbeat sentiment on profits, as well as an apparent lull in the trade war rhetoric between Washington and its economic allies, has investors in a relatively bullish mood this week, with the Dow Jones Industrial Average undefined booking a 1.31%, or 320-point gain last night while the broader S&P 500 undefined added 0.88% in the best day for U.S. stocks in over a month.
Early indications from U.S. equity futures point to extended gains, although a modestly faster pace, with contracts tied to the Dow suggesting a 61 point gain for the 30-stock average while those linked to the S&P 500 are pricing in a 4.8 point bump for the broader benchmark.
European stocks were also stronger at the open, with the Stoxx 600 benchmark rising 0.17% while markets in Germany (+0.02%) and France (0.26%) edged modestly into the green. Britain's FTSE 100 was marked 0.02% lower in the opening hours of trading in London.
Asia shares, however, failed to follow suit, with the region-wide MSCI Asia ex-Japan index rising only 0.1% as stocks in China slipped lower following a much-faster-than-expected reading of factory gate inflation in the world's second-largest economy. Japan's Nikkei 225, however, took advantage of a weaker yen and booked a 0.66% by the close of the session.
China's PPI reading, which hit 4.7% last month, suggests higher commodity prices are adding to base costs for the nation's manufactures. That, along with the 25% tariffs that were levied on U.S. exports by Washington last week, may start to filter through to consumer prices in the months ahead. 
In fact, the reverse looks to be starting already, with Tesla Inc. (TSLA) reportedly raising the price of its Model S and Model X sedans in China by 20% each in order to offset the impact of Beijing's retaliatory tariffs on U.S. goods sold to domestic customers. 
Commodity prices, and oil in particular, could become and increasingly important metric for investors looking to understand the impact of U.S.-led tariffs on global economic growth in general and U.S. consumption in particular. 
Against that backdrop, global crude prices extended gains again Tuesday amid yet another potential supply disruption scenario, this time in the Knarr shelf off the coast of Norway owing to striking government oil workers, adds to a host of production issues around the world.
Last week, data from the U.S. Energy Information Administration showed that domestic oil stocks fell to their lowest levels in more than three years, even as drillers continue to add rigs in order to pump more crude.
The Knarr disruption, along with questions as to whether OPEC members can effectively add to production rates when supply disruptions are holding back deliveries in Libya, political chaos has decimated capacity in Venezuela and looming U.S. sanctions on Iran have reduced appetite for it crude, is likely to keep both oil and gas prices elevated for much of the summer months.
Brent crude contracts for September delivery, the global benchmark, were marked 97 cents higher at $79.03 per barrel in early European trading while WTI contracts for August delivery were seen 47 cents higher at $74.42 per barrel.