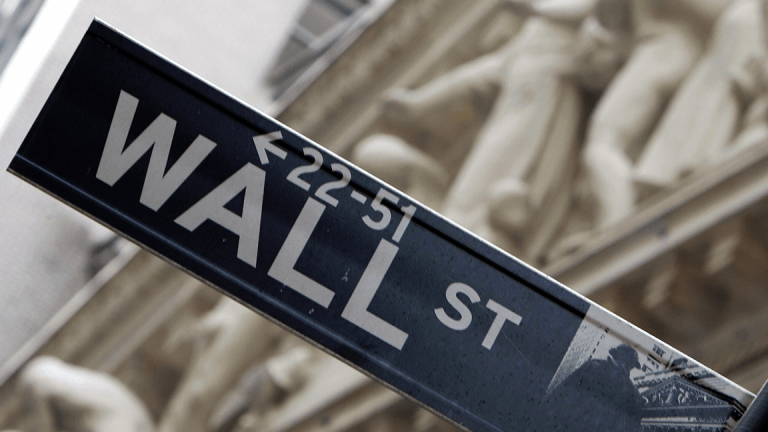 Global Stocks Rise on Tech Resurgence; Dollar Past 3-Month High Ahead of Q1 GDP
A solid set of Q1 earnings from the world's biggest tech companies has global stocks on the march again Friday, while the U.S. dollar tests 2018 highs ahead of the first reading of first quarter GDP in the world's biggest economy.
Global stocks marched higher Friday, following a tech-led rebound on Wall Street, helping set European stocks up for solid early gains as investors cheer a robust week of corporate earnings and an easing of political tensions on the Korean peninsula.
Europe's Stoxx 600 index, the broadest measure of share prices, was marked 0.12% higher in early trading as Germany's benchmarks DAX index gained 0.7% to offset a modest slide for stocks in France after a softer-than-expected reading of GDP growth for Europe's third-largest economy. Britain's FTSE 100 was marked 0.21% higher in early trading, paced by healthcare an consumer goods stocks and supported by a weaker pound.
Early indications from U.S. futures points to a modest pullback for the three major benchmarks after solid gains of 1% across the board yesterday, driven by a 9% surge for Facebook Inc. (FB) - Get Free Report after the social media giant topped first quarter earnings forecasts and posted record sales. Contracts tied to the Dow Jones Industrial Average were marked 58 points to the downside in early European trading, while those linked to the broader S&P 500 were seen 6 points lower from last night's close.
Friday's earnings slate is relatively light, compared to the avalanche of reports that dominated the calendar for most of the week, but investors will still get first quarter update from oil majors Chevron (CVX) - Get Free Report , ExxonMobil (XOM) - Get Free Report and Phillips 66 (PSX) - Get Free Report as well as consumers goods stalwart Colgate-Palmolive (CL) - Get Free Report .
Amazon Inc. (AMZN) - Get Free Report shares were marked 6.31% to the upside, and set to open at a record high of $1,618 per share after the online retailer blasted first quarter earnings estimates that included top line sales passing $50 billion. 
The session's biggest release, however, will come from the Commerce Department in the form of the Bureau of Economic Analysis' first estimate of first quarter GDP. Analysts expect U.S. economic growth slowed to 2% in the three months ending in March, but any upside surprise is likely to cement the case for faster rate hikes from the Federal Reserve and boost both Treasury bond yields and the dollar.
The dollar index, which benchmarks the greenback against a basket of six global currencies, traded at 91.56 overnight, nearly its 2018 high, after the euro slid to 1.2105 following dovish comments from European Central Bank President Mario Draghi after he and his colleagues made no changes to the region's interest rates and signalled no rush to the exit from the Bank's myriad stimulus policies. 
Overnight in Asia, stocks took their key from Wall Street's tech-led rush, with the region-wide MSCI Asia ex-Japan index rising 0.72% into the close of the session and Japan's Nikkei 225 hitting a two-month high in intraday trading before ending the day 0.66% higher at 22,467.87 points.
Sentiment was also supported by news that Korean leaders Kim Jong Un and Moon Jae-in held a mini summit in the demilitarised zone that separates their two countries for the first time in nearly a decade. 
"We are at a starting line today, where a new history of peace, prosperity and inter-Korean relations is being written," Kim said as the two prepared for talks aimed at establishing a peace treaty prior to his planned summit with U.S. President Donald Trump later next month.
Global oil markets retreated modestly in overnight trading as the dollar surged and political tensions abated, with Brent crude contracts for June delivery falling 0.5% from Thursday's New York close to change hands at $74.35 and WTI contracts for the same month slipping 0.43% to $68.19.