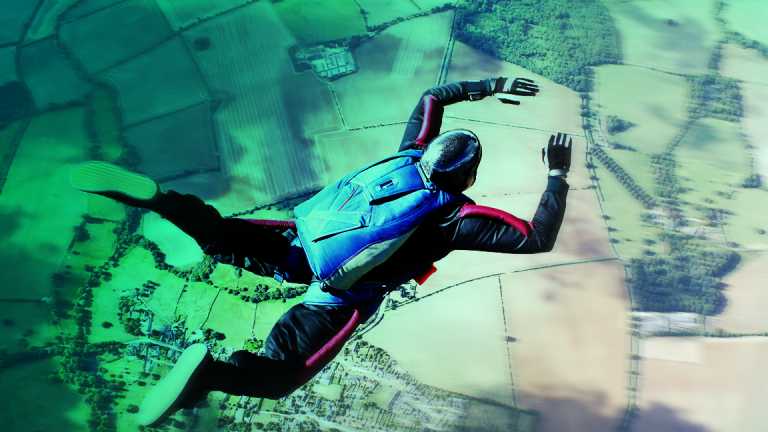 Stocks Dive Globally as U.S.-China Trade War Intensifies
The escalating U.S.-China trade war has clipped risk sentiment around the world, sending emerging market stocks into a tailspin and lifting the dollar to a six-month high against a basket of its global peers.
The escalating U.S.-China trade war has clipped risk sentiment around the world, sending emerging market stocks into a tailspin and lifting the dollar to a six-month high against a basket of its global peers.
The Monday Market Minute
Global stocks weaken as US/China trade was escalates.
Emerging market stocks crushed as investors dump shares in the face of surging dollar.
Wall Street set for weaker open as risk sentiment dims; Treasury yields fall in safe-haven trading flows.
Euro slump continues following dovish ECB guidance, German government crisis.
Oil edges lower amid trade concerns, output increase reports ahead of OPEC meeting.
Market Snapshot
Global stocks retreated across the board Monday, with emerging market shares hitting the lowest levels since September, as investors reacted to last week's escalation in the ongoing trade war between Washington and Beijing that targeted $50 billion in China-made goods for fresh tariffs from the White House.
China's vow to hit the U.S. with levies of "the same scale and strength", including on crude oil, and void any previous deals agreed with the Trump administration hit shares in the region hard, with the MSCI Asia ex-Japan index falling 0.51% into the end of the session while Japan's Nikkei 225 gave back 0.78% by the closing bell.
"Following the path of expanding and opening up is China's best response to the trade dispute between China and the United States, and is also the responsibility that major countries should have to the world," said China's state-run Xinhua news agency. "The wise man builds bridges, the fool builds walls."
The threat of even deeper tariffs in the tit-for-tat trade war, which is now targeting 800 Chinese goods with around $50 billion from July 6, has also boosted the value of the U.S. dollar as investors retreat to the greenback as risk sentiment fades. That's taken the U.S. dollar index to a six-month high of 96.91 in overnight trading, a move which is also hammering emerging market stocks, which are sensitive to the greenback's rise as governments are forced to spend more money on servicing dollar-denominated debt.
U.S. stocks, as well, are set to open on the back foot Monday, according to early indications from U.S. futures prices, with contracts tied to the Dow Jones Industrial Average  I:DJI pointing to a 204 point decline for the 30-stock average and those linked to the S&P 500  I:GSPC suggesting a 18 point slide for the broader benchmark.
Against the backdrop of ever-increasing protectionism among some of the world's biggest economies, the globe's most-powerful tech firms look to be strengthening ties, with Google closing a $550 million investment with China-based internet giant JD.com (JD) - Get Report that will both allow parent Alphabet Inc. (GOOGL) - Get Report to deepen its reach inside the world's second-largest economy and help JD expand into Southeast Asia and Europe by promoting more of its products on Google's shopping platform.
Alphabet is a holding in Jim Cramer's Action Alerts PLUS.
European stocks opened weaker, with oil and gas stocks leading to the downside, although the declines were offset by a sliding euro, which continues to lose ground against the U.S. dollar to trade at 1.1611 following last week's dovish monetary policy meeting from the European Central Bank and an ongoing political crisis in German that has fractured the ruling CDU/CUS coalition over immigration and could threaten the leadership of Chancellor Angela Merkel.
The Stoxx Europe 600 index was marked 0.95% lower by mid-day in Frankfurt with benchmarks in Germany and France falling around 1.15% and 1.21% respectively.
TheStreet's founder Jim Cramer weighs in on tariffs.
Volkswagen AG (VLKAY) shares tumbled in Frankfurt Monday after the world's second-largest carmaker said the CEO of its Audi brand was taken into police custody amid an ongoing probe into Germany's diesel emissions-cheating scandal.
VW shares were marked around 2.4% from Friday's close and changing hands at €157.04 by mid-morning in Frankfurt, extending their year-to-date decline to around 6.35%.
Britain's FTSE 100 fell 0.3% by mid-day in London, although stocks got some support from a weaker pound sterling, which boosts the attractiveness of stocks that earn their revenues outside of the United Kingdom, as it traded at 1.3244.
Global oil prices were mixed to start the week, with investors factoring-in both a slowing of global trade, a stronger U.S. dollar and reports that Russia and Saudi Arabia may be prepared to agree to an increase in output later this week when OPEC members are some of their allies meet later this week in Vienna.
Brent crude contracts for August delivery, the global benchmark, were seen 66 cents higher from their Friday close in New York and changing hands at $74.10 at the start of European trading while WTI contracts for July delivery were marked 25 cents lower at $64.81 per barrel.