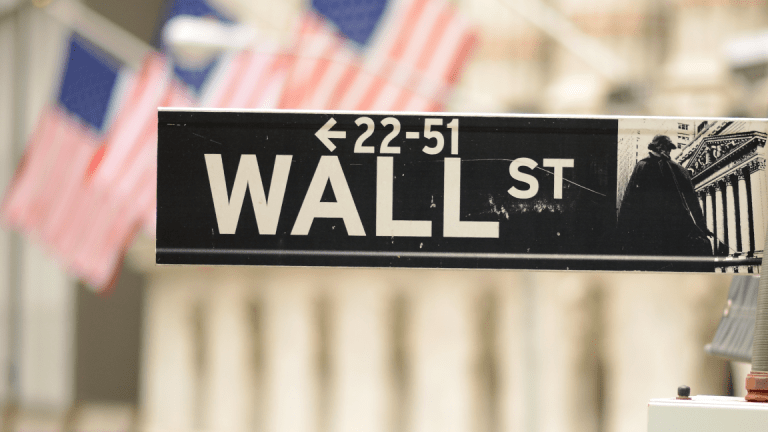 Stocks Are on Fire Again Even Though G-7 Threats Loom
Global stocks continued to ride the tech sector wave this week, although investors are starting to focus on this weekend's G-7 summit in Quebec City as trade tensions among the world's biggest economies escalate.
Global stocks continued to ride the tech sector wave this week, although investors are starting to focus on this weekend's G-7 summit in Quebec City as trade tensions among the world's biggest economies escalate.
The Thursday Market Minute
Global stocks continue ride tech gains and shrug-off trade concerns ahead of weekend G-7.
Reports that G-7 leaders won't agree communique increases risk of trade spat from Quebec City meeting.
Asia hits 2.5 month high, European stocks post early gains, even as euro rises to two-week high following ECB signals on end of quantitative easing.
Nasdaq futures suggest tech-focused benchmark will add to record close at the opening bell.
Oil prices gain despite U.S. production surge: Brent/WTI premium trades past $10 a barrel.
Market Snapshot
Global stocks continued to defy gravity Thursday as investors extended last nights' record close for tech stock on Wall Street into the Asian and European sessions even as concerns begin to mount over the potential for a major rift on trade and tariffs when G-7 leaders meet later this week in Quebec City.
Last night's third-consecutive record high for the Nasdaq, however, is adding bullish fuel to global equity market that is still searching for signs that coordinated economic growth -- a key pillar of the current bull market -- won't be impacted by either the ongoing disagreements on trade between the White House and its economic allies or a faster-than-expected move to normalise interest rates from either the Federal Reserve or the European Central Bank.
Early indications from U.S. futures prices suggest a similar tone on Wall Street Thursday, with contracts tied to the Dow Jones Industrial Average I:DJI pointing to a 60 point gain at the opening bell or the 30-stock benchmark. The broader S&P 500 I:GSPC is priced for a 3 point bump while the Nasdaq Composite I:IXIC may gain 6 points at the start of trading to extend its record run to a fourth consecutive session.
With the ECB now firmly signalling a slow but determined exit from its ultra-loose monetary policy, starting with the potential wind-down of its €2.55 trillion quantitative easing program, investors are having to re-price risk assets in the European space as the single currency rallies past a two-week high and government bond prices around the region slide in anticipation of declining support from Frankfurt. 
The moves also have the potential to unsettle bond and currency markets around the world, although investors were largely sanguine in the Asia session, preferring instead to focus on the ongoing strength in the U.S. tech sector as the lifted the region-wide MSCI Asia ex-Japan index by 0.46% into the close of trading, the highest in 2.5 months, and took the Nikkei 225 in Japan 0.87% higher to 22,823.26 points.
Sentiment was also clipped by reports that the G-7 may not issue a final communique when its meeting in meeting in Charlevoix, Quebec, wraps up this weekend owning to significant differences between the U.S. and its allies over issues such as trade, climate and President Donald Trump's decision to abandon a multi-lateral nuclear deal with Iran.
European stocks opened higher across the board, with the Stoxx 600 index rising 0.25% in the opening hours of trading, with Germany's DAX index gaining 0.37% and Italy's FTSE MIB jumping 0.4%.
Britain's FTSE 100, which opened 60 minutes later than usual owing to technical difficulties at the London Stock Exchange, slipped 0.1% as shares were held down by a stronger pound sterling, which traded at 1.3462 against the dollar. 
The euro's overnight gains, which took the single currency to 1.1824 against the dollar, pushed the greenback lower against a basket of its global peers, with the dollar index falling to a May 17 low of 93.21, and pushed 19-year U.S. Treasury yields 4 basis points higher to 2.988% in early European trading.
The dollar's weakness did, however, add upward pressure to global oil prices, although surging U.S. production and a build-up in domestic inventories has WTI crude trading at a $10 discount to the global Brent benchmark.
U.S. crude output hit a record 10.8 million barrels a day last week, the Energy Information Administration said yesterday, putting the nation just behind Russia as the world's second-largest producer.
Brent crude futures contracts for August delivery were marked 73 cents higher from last night's New York close and changing hands at $76.01 per barrel in early European trading while WTI contracts for July delivery were seen 46 cents higher at $65.19 per barrel. 
How to Play Today's Risky Markets. Click here and register for free to watch what top experts from Bank of America, Fisher Investments, Invesco and Wells Fargo say smart investors should do now.