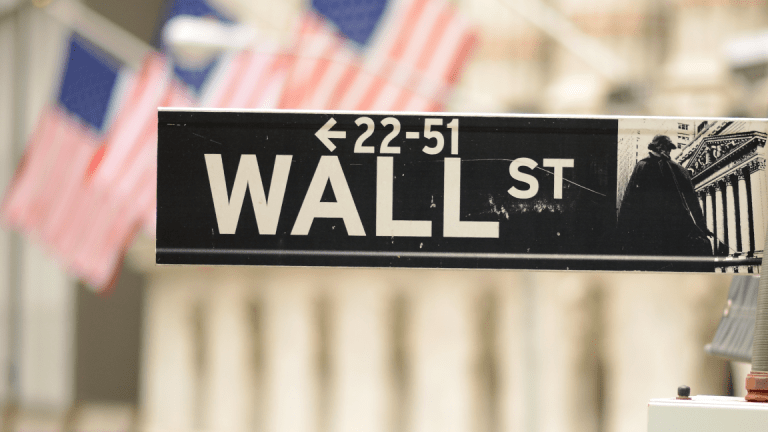 Publish date:
Tech Stock Euphoria Grips Wall Street
Tech stocks are holding up stocks in Europe and pacing early gains for U.S. equity futures as yesterday's record close for the Nasdaq revives sector bulls amid ongoing concerns for global trade and growth.
Tech stocks are holding up stocks in Europe and pacing early gains for U.S. equity futures as yesterday's record close for the Nasdaq revives sector bulls amid ongoing concerns for global trade and growth.
The Tuesday Market Minute
Global stocks continue to grind higher as tech bulls maintain broader market optimism.
Nasdaq futures suggest tech-focused benchmark will add to record close at the opening bell.
Twitter shares surge in pre-market trading ahead of placement in S&P 500 index.
European stocks edge higher, paced by tech gains and solid service sector activity, as political tensions ease.
Oil prices gains ahead of API data release following Monday's broad sell-off.
Market Snapshot
Global stocks edged higher Tuesday as investors maintained a relatively cautious stance ahead of this weekend's G-7 summit in Quebec City that could mark a key development in global trade talks but continued to snap-up tech stocks following a record closing high for the Nasdaq.
With the threat of trade tariffs hanging over prospects for global economic growth, one of the key pillars underpinning the ongoing, if stalled, bull market in stocks, this weekend's summit of leaders from the world's largest developed economies could address some of the trade disputes between Washington and its key economic allies. 
But in absence of a meaningful change in the current tone, which has pitched the White House against China, the United States, Canada and Mexico, global investors appeared unwilling to extend yesterday's tech-led rally on Wall Street into the Asia session, where stocked edged only modestly higher as the U.S. dollar held firm and Treasury yields continued to rise.
The region-wide MSCI Asia ex-Japan index added 0.06% as the session drew to a close, while a slightly weaker yen helped the Nikkei 225 in Japan notch a 0.28% by the closing bell in Tokyo.
Early indications from U.S. equity futures point to a similar dynamic on Wall Street, with contacts tied to the Dow Jones Industrial Average  I:DJI suggesting a 24 point gain for the benchmark at the start of trading Tuesday, while the broader S&P 500  I:GSPC is priced to edge around 3.13 points to the upside. The Nasdaq Composite I:IXIC , which closed at a record-high 7.143.57 points last night, is looking to add another 22 points at the opening bell.
Twitter Inc. (TWTR) - Get Report were an early pre-market mover, rising 4.33% in New York after S&P Dow Jones said the social media group would replace Monsanto Co. (MON) , which is being merged into German chemicals group Bayer AG (BAYRY) - Get Report , into the S&P 500 benchmark starting Thursday June 7.  
Action Alerts PLUS holding Apple Inc. (AAPL) - Get Report shares were also bumping higher, indicating another all-time opening bell high for the world's most valuable company, after it revealed software upgrades at its WorldWide Developers Conference that would speed up older versions of its iPhone and improve the performance of its voice-activated Siri assistant.
Watch WWDC highlights from TheStreet below.
European stocks were also modestly firmer at the start of trading Tuesday, with the Stoxx 600 benchmark rising 0.16% in the opening hourd of trading, paced by the re's small technology sector and solid gains for energy and basic materials stocks. Broader economic sentiment was also underpinned by a firm reading of private sector services activity around the single currency area, with IHS Markit's PMI reading holding at 52.1 in the month of May.
Europe's benchmark tech subindex, the Stoxx Europe 600 Technology Index, was marked 2% higher at 485.17 points, the highest since June 2001, with ASM International NV  (ASMIY) (+5.8%), Apple supplier AMS AG (AMSSY) (+3.92%) and chipmaker Infineon Technologies AG (IFNNY) (+3.45%) pacing the advance. 
Britain's FTSE 100, however fell 0.34% by 12:30 London time with the benchmark held down by a stronger pound sterling, which traded at 1.3352 against the U.S. dollar, and a 3.63% slump for state-owned lender Royal Bank of Scotland plc (RBC) - Get Report , which suffered from the sale of a 7.7% government stake last night at a price of 271 pence per share, well shy of its Monday closing price of 280 pence and resulting in a $2.68 billion loss for the U.K. taxpayer.
How to Play Today's Risky Markets. Click here and register for free to watch what top experts from Bank of America, Fisher Investments, Invesco and Wells Fargo say smart investors should do now.
Global oil prices attempted to claw back some of last night's steep declines in early trading ahead of the American Petroleum Institute's estimates on domestic crude stocks later today and ahead of what could be a key meeting of OPEC producers later this month in Vienna, but retreated quickly during European trading following a Bloomberg report that the U.S. has asked Saudi Arabia, as well as other cartel member states, to increase productin.
Brent crude futures contracts for August delivery, the global benchmark, were seen 1.21 cents lower from Monday's close at $74.08 a barrel while WTI contracts for July crude, which are more tightly correlated to U.S. gas prices, were marked 23 cents lower at $64.42 per barrel.