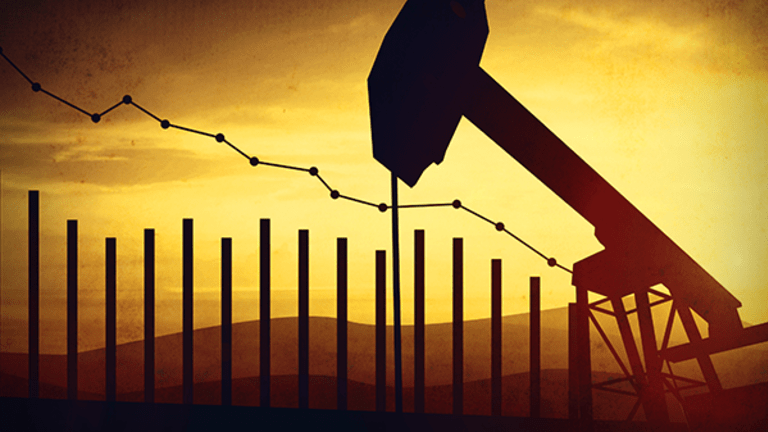 Global Oil Prices Hit Two-Month Highs as U.S. Threatens Sanctions on Venezuela After 'Sham' Election
Oil bulls are taking control as U.S. supplies drift from peak
Global oil prices extended gains past a two-month high Monday as investors added the costs of potential sanctions on Venezuela after the country's violent constitutional elections over the weekend.
The U.S. State Department promised "strong and swift actions against the architects of authoritarianism,  including those who participate in the National Constituent Assembly as a result of today's flawed election" in a statement Sunday after deadly clashes between police and protesters followed a controversial elections of a so-called constitutional "super-body" that would supersede the National Assembly and support leftist President Nicolas Maduro. The State Department called the vote -- which was boycotted by more than 7.5 million citizens -- a "sham".
The prospect of sanctions by the United States -- the biggest purchaser of Venezuelan crude -- helped lift global oil prices higher for a sixth consecutive session as investors factored in supply disruptions and slowly-reducing U.S. crude supplies.
West Texas Intermediate crude futures for September delivery were marked 0.38% higher from their Friday close at $49.90 per barrel in early European trading, the highest since May 31, while Brent contracts for October, the global benchmark, were seen 0.25% higher at $52.45 per barrel.
Crude prices have been gaining for most of the past week as investors look to falling U.S. stockpiles and a renewed push by OPEC members to keep to agreements that take around 1.8 million barrels of oil from the market each day in order to "re-balance" global markets.
The U.S. Energy Information Administration said last week that stocks fell by a much larger-than-expected 7.2 million barrels in the week ending on July 21, taking the total to 483.4 million barrels - a 10% from from the mid-March peak. 
However, U.S. oil and natural gas producers added eight drilling rigs in the week ending July 28, bringing the total number of active rigs in the country to 958, according to data released Friday by Houston-based oil services group Baker Hughes, defying expectations of a falloff and offering some downward pricing pressures
Watch More with TheStreet: