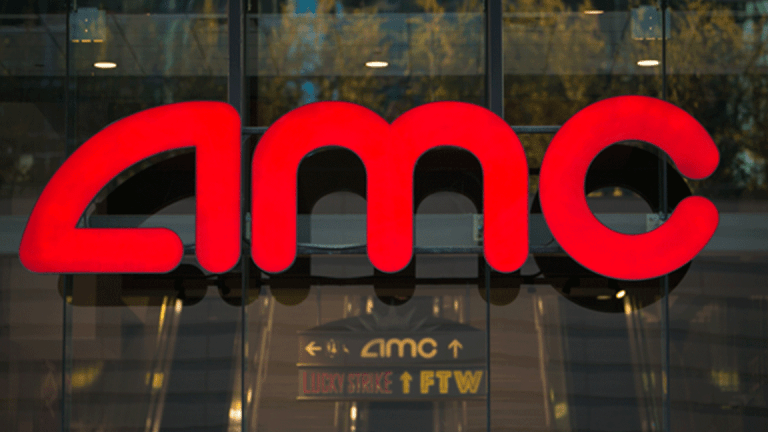 Publish date:
Global Markets Hit Hard; AMC Entertainment Sells Stake in Ad Unit -- ICYMI
Here's what you need to know now for Tuesday, June 19.
Here's what you need to know now for Tuesday, June 19.
It was another rough day for the markets as U.S. stocks fell sharply on Tuesday. Global stocks were hit hard after President Donald Trump threatened to unleash a fresh round of tariffs on $200 billion worth of goods from China in the latest escalation of trade war rhetoric between the world's two biggest economies. The Dow fell almost 300 points, while the S&P 500 and Nasdaq also declined.
The media merger no one has been talking about moved one step close to completion on Tuesday as AMC Entertainment (AMC) - Get Report made its second advertising-related divestiture in two weeks. The largest theater owner in the U.S. will sell its remaining stake in National CineMedia LLC to Cineworld Group plc and Cinemark (CNK) - Get Report  for $156.8 million, or $7.30 per share. AMC has been required to sell down its stake in National CineMedia, which operates an ad network in AMC, Cinemark and Regal Entertainment Group theaters, under a consent decree with the Department of Justice linked to AMC's $1.2 billion acquisition of Carmike Cinemas in December 2016.
Back to the trade wars. Boeing Co. (BA) - Get Report  and Caterpillar (CAT) - Get Report  , often believed to be the bellwethers of the industrial sector, were the leading laggards in the Dow Jones Industrial Average on Tuesday, June 19, as investors sold on concerns over an escalating trade dispute with China. "We are at a very delicate point in trade tension,"Dec Mullarkey, managing director of investment strategies at Sun Life Investment Management, which manages $60 billion of assets, told TheStreet's Anders Keitz. "If the next move is aggressive, the consequences will be damaging to both countries and to global trade and growth." Separately, TheStreet founder Jim Cramer named both Boeing and Caterpillar to his so-called GLUM index, a compilation of about a dozen companies that "can be bought every time we feel gloomy, which, sadly, is pretty much every day."
This is an excerpt from "In Case You Missed It," a daily newsletter brought to you by TheStreet. Sign up here.