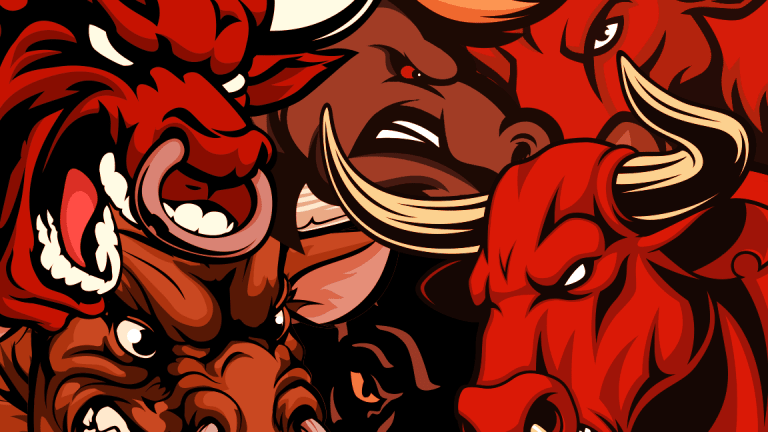 Bull Market in Stocks Won't Die Until 2019: Bank of America
Global fund managers see the current bull market running for at least another year as hedge fund exposure increases to the highest levels in more than a decade, according to Bank of America Merrill Lynch's benchmark monthly survey.
Global investors have upped their equity market bets and reduced the amount of cash they've kept on the sidelines, according to according to this month's benchmark survey from Bank of America Merrill Lynch, while hedge funds increased their exposure to stocks to the highest levels in more than a decade.
Equity market allocations for global fund managers rose to a two-year, the BAML's January survey indicated, with a 55% "net overweight" reported by the 183 men and women in the survey controlled more than half a trillion dollars in global investments, who don't expect the current bull market to peak until "2019 or beyond". Net hedge fund equity market exposure also increased, BAML said, rising nine percentage points to a net 49%, the highest level since 2006,.
"Investors continue to favor equities," said BAML's chief investment strategist Michael Hartnett. "By the end of Q1, we expect peak positioning to combine with peak profits and policy to create a spike in volatility."
Investors were also the most bullish they've been on corporate earnings since 2011, with a net 15% saying they see global bottom line growth topping 10% this year and more than half forecasting capital spending increases.  
More of What's Trending on TheStreet:
"When asked about preferred regions, global investors say they would most like to overweight Eurozone, (Emerging Markets) and Japan," the survey report noted. "The UK continues to be deeply out of consensus, falling once more to a new record low since 2001."
On fixed income markets, a net 67% of the investors surveyed were underweight bonds, the lowest allocation levels in four years, putting the relative weight to equities at ratios last seen in August 2014. At the same time, a net 11% of respondents, the highest in two years, expect the U.S. yield curve to flatten further over the course of 2018.