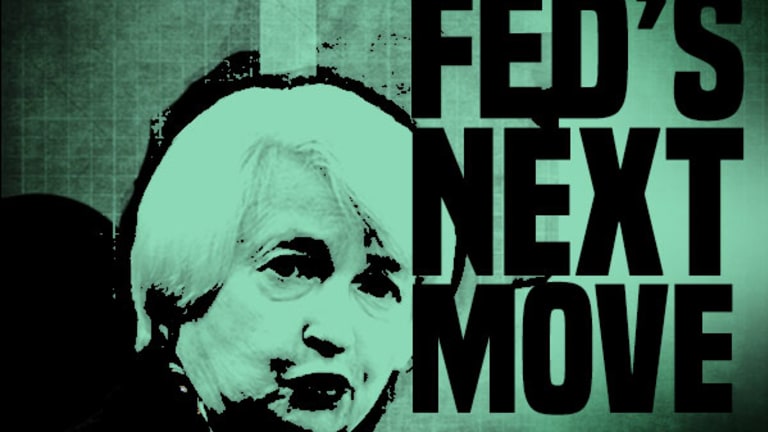 Global Developments Keeping Fed 'Sidelined', RBC's Porcelli Says
The results from the current Fed meeting will be announced at 2 p.m. ETD this afternoon.
NEW YORK (TheStreet) -- The two day Federal Reserve meeting will wrap up this afternoon and investors will look for clues to or a decision regarding a rise in interest rates. Most believe that the Central Bank will raise rates in December, however RBC Capital Markets analyst Tom Porcelli believes it will be at least a full year before the Fed hikes rates.
Porcelli appeared on Bloomberg TV's "Bloomberg Go" on Wednesday morning to discuss his views.
"I think anyone looking for any significant changes I think are going to be disappointed. Instead with think that they marked market their labor assessment last go around. They really responded to that mostly negative report a couple of months back," Porcelli said.
RBC Capital believes the Fed is going to have to sound more positive and Porcelli noted that the Fed played around a little bit with its inflation expectations section of its last report, which has moved lower. That has since risen back and RBC believes the Fed will adjust that too.
"These are minor tweaks in the grand scheme of things, we really don't expect anything significant from this meeting," Porcelli said.
"This is a Fed being driven by other factors beyond the duel mandate and I think we all know the answer to that, which of course is global development," Porcelli continued. The RBC analyst believes the Fed's thinking is being weighed on by recent global developments such as Brexit and China's devaluation last year. 
The results from the current Fed meeting will be announced at 2 p.m. ETD Wednesday afternoon.