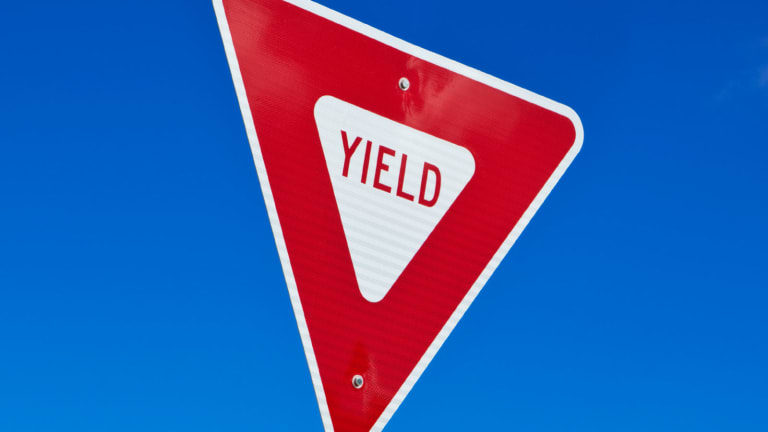 Global Bond Yields Spike as Inflation Fears Rise
Benchmark 10-year bond yields hit the highest levels since 2014 Monday as investors bet on an inflation comeback amid the surging global economic recovery.
Global government bond markets continued to sell-off Monday, taking U.S. Treasury yields to the highest level in four years amid renewed bets on faster inflation in the world's biggest economy and hawkish comments on growth and inflation from central bank officials in Europe.
The bond market moves have clipped early gains for stocks and raised the spectre of a correction in inflation assumptions as the global economy roars to life and oil and commodity prices continue to climb amid a surge in manufacturing activity. The selling was also accelerated, in part, by a Goldman Sachs research note which suggested that Wednesday's meeting of the U.S. Federal Reserve, the last under the leadership of outgoing chairwoman Janet Yellen, could plant the early seeds for a March hike in benchmark borrowing costs.
"We expect the FOMC to issue a generally upbeat post-meeting statement that includes an upgrade to the balance of risks and a slightly hawkish rewording of the inflation assessment," the note read, adding that public remarks since the December meeting "bolster the case for an upgrade, and by our count, at least half of the Committee has recently referenced upside risks to growth."
Benchmark 10-year U.S. Treasury yields were marked at 2.72% in early Monday trading, the highest since early 2014, while 2-year note yields were seen at 2.15%, the highest since 2008. Those gains followed Friday closing levels that showed the widest yield gap between so-called TIPS, or Treasury Inflation Protected Securities, and benchmark 10-year notes since Sept. 2014.
In Europe, five-year German bunds yields traded in positive territory for the first time since 2015 amid a solid assessment of the region's growth prospects last week from European Central Bank President Mario Draghi and comments over the weekend from Dutch central bank governor Klaas Knot that he saw "no reason whatsoever" to continue the Bank's €2.55 trillion ($3.16 trillion) quantitative easing program beyond its September deadline.
Both U.S. and European investors are bracing for faster inflation in the months ahead as global commodity prices -- particularly crude oil -- continue to rise. Brent crude futures for March delivery, the benchmark for prices around the world, were marked at $69.87 Monday,  down from their Friday close of $70.52 but still some 28% higher from the same period last year, suggesting a big upside import into headline inflation readings over the first half of this year.
The International Monetary Fund recently lifted its forecasts for world GDP growth to 3.9% for this year and next, putting the global economy on track for its best collective advance in more than a decade. Earlier this month, the U.S. Labor Department said core consumer prices accelerated by 0.3% in December, the fastest gain in 11 months.  
Last week, however, Bank of America Merrill Lynch's Global Cross Asset Strategy note said that the currency bull market likely won't be impacted by faster inflation unless that is followed by more aggressive central bank action.
"A pullback is not the same as the end of the bull run," the note said. "For that we need evidence of inflationary pressures and more aggressive central banks. Only then will markets start to be concerned about a sharp slowdown/recession and the bull market come to an end. As our US strategists note the number of bear market indicators is rising but it is still well short of key thresholds."
That view may have been supported by the ECB's chief economist, Peter Praet, who told an investor event in Brussels that "even if incoming data were to validate the expectation of a gradual build-up of inflationary pressures, this would not be sufficient to affirm a sustained adjustment, if even less supportive monetary policy conditions were to imperil the inflation trajectory."
More of What's Trending on TheStreet: