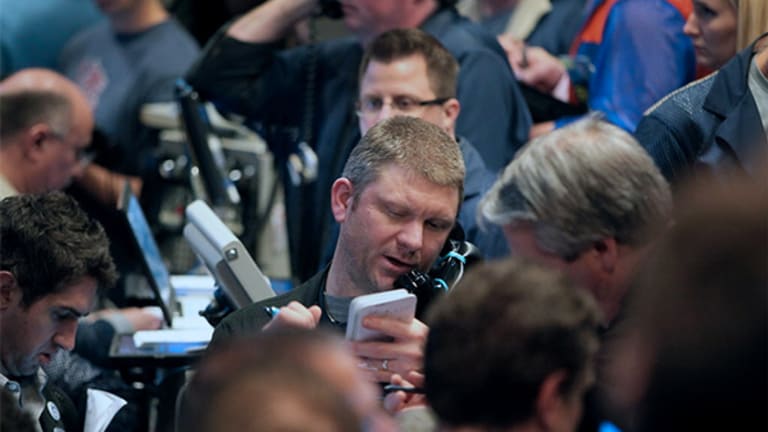 Glencore (GLNCY) Stock Plunges on Bearish Analyst Outlook, Jim Cramer's View
Glencore (GLNCY) stock is declining on analysts' concerns that the company may not be able to handle lower metals prices.
NEW YORK (TheStreet) -- Glencore (GLNCY) stock was retreating by 23.69% to $2.19 earlier Monday morning, following bearish comments from analysts questioning the company's ability to withstand lower metals prices.
The Swiss mining company, which has about $30 billion in debt, has been selling assets and raising cash after commodities prices dipped, Reuters reports.
"If major commodity prices remain at current levels, our analysis implies that, in the absence of substantial restructuring, nearly all the equity value of both Glencore and Anglo American (AAUKY) could evaporate," Investec said in an analyst note, Reuters added.
Traders are also concerned about Glencore selling its assets because the company is pricing the operations too low.
The company sold a Brazilian nickel operation to Horizonte Minerals for $8 million, a fraction of what Glencore spent for the project, on Monday, Reuters noted.
Glencore declined to comment, Reuters reports. 
TheStreet's Jim Cramer, portfolio manager of Action Alerts PLUS charitable trust portfolio, had this to say about Glencore: "This is the most worrisome situation in the world right now because we don't know how bad things really are. Copper is a big correlation and to say that copper is a concern is to understate the situation."
data by