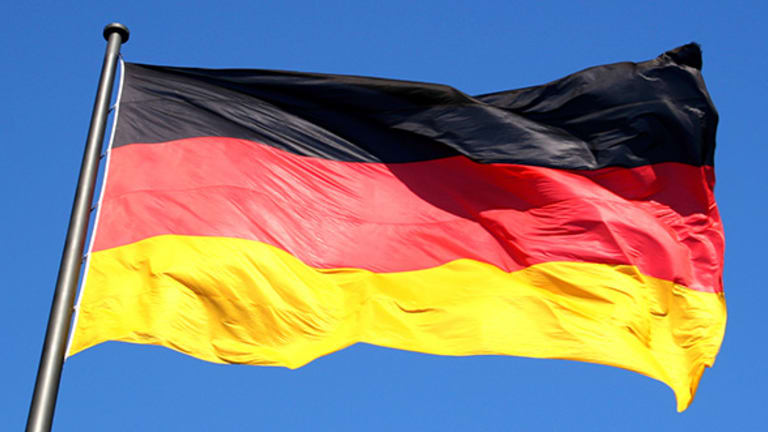 Germany's Ifo Business Climate Index Unexpectedly Falls in August
The report follows the release of declining purchasing managers' indices for the eurozone's leading economy.
One of the eurozone's most important barometers of business confidence unexpectedly fell in August, heralding a slowdown in third-quarter German GDP growth.
The Ifo research institute's German business climate index fell to 106.2 in August from 108.3 in July, well under the 108.5 reading expected. The 7,000 or so companies polled also reported deteriorating expectations for the next six months, pushing that index down to 100.1 from 102.1, instead of rising to 102.5, as expected.
Companies' assessment of the current situation also unexpectedly deteriorated. The three indices had held relatively steady in July in the immediate aftermath of the U.K.'s  Brexit vote, with only the expectations gauge falling significantly.
An industry breakdown showed a second consecutive month of declining manufacturing-industry sentiment, particularly within the chemical and electronics industries, and a plunge in wholesaling and retailing. The construction sector's assessment of the business climate held firm.
"The German economy has fallen into a summer slump," said Ifo president Clemens Fuest.
The data follow declines in German purchasing managers' indices in August, as compiled by Markit Economics, and come after news that German GDP growth slowed to 0.4% in the second quarter from 0.7% in the first quarter.
"August's sharp fall in the German Ifo survey points to a slowdown in German economic growth," noted Capital Economics' European economist Stephen Brown. "Granted, the Ifo Business Climate Indicator is still higher than in it was February, when fears about global growth were weighing on sentiment. Nevertheless, the index now points to annual GDP growth of a little over 1%, consistent with quarterly gains in GDP of about 0.3%. Furthermore, there is a risk that the Ifo will fall further as the effects of previous twin tailwinds - falling oil prices and the depreciating euro - fade, and as firms in the UK reduce investment and import demand amid Brexit uncertainty."
Brown said the survey "supports our view that German growth will slow to about 1.2% next year," while suggesting that Capital Economics' forecast for 1.5% growth this year "may still be a tad pessimistic." The German economy expanded by 1.7% last year.
The Dax was down by 0.79% by around mid-day in Germany at 10,538.84, while the euro was up 0.29% against the dollar at $1.1293.