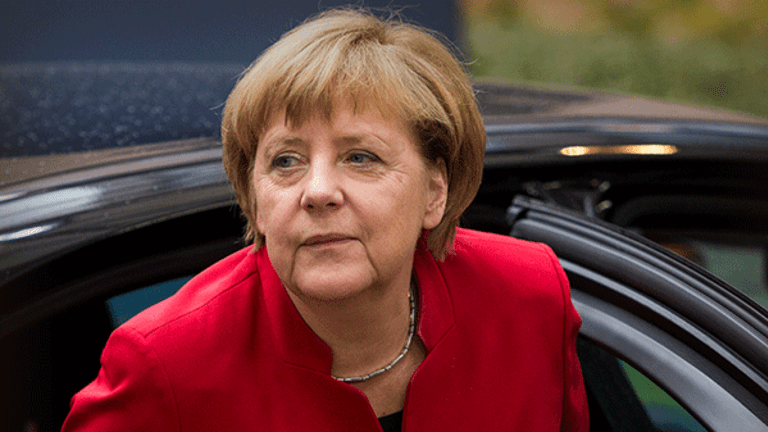 German Bond Yields Hit 18-Month High -- Here's Why
Why you should care.
Germany's benchmark borrowing costs rose to the highest level in more than 18 months Thursday as the region's economic prospects improve and investors begin to reset assumptions for rate increases from the European Central Bank.
Benchmark 10-year German government bonds, known as bunds, traded at 0.5% Thursday, the highest level since January 2016, extending a rise of more than 25 basis points since ECB President Mario Draghi hinted last week that the Bank could begin slowing or reversing some of its accommodative monetary policies as the region's recovery accelerates.
The threat of deflation is gone and reflationary forces are at play," Draghi told an audience of central bankers and economists in Sintra, Portugal on June 27 in a speech that was widely interpreted as a signal that the Bank could begin tapering its quantitative easing program. "And since one of the drivers of inflation today is positive supply developments, this should feed back positively into potential output rather than produce hysteresis. In these conditions, we can be more assured about the return of inflation to our objective than we were a few years ago."
Private sector data published Wednesday showed the region's economy capped its best quarter in at least six years, adding to investor bets that interest rates are set to rise from their record lows as the recovery finds its feet.
The IHS Markit Composite PMI survey of economic activity for the month of June was marked at 56.3, a modest decline from the 56.8 tally recorded in May but firmly higher than the flash estimate of 55.7. Activity in the services sector, Markit said, slipped to 55.4 from 56.3, but was still ahead of the original estimate of 54.7 and well ahead of the 50 mark that separates economic growth from contraction.
Markit said the readings suggest an "impressive" GDP growth rate of 0.7%.
Visit here for the latest business headlines.