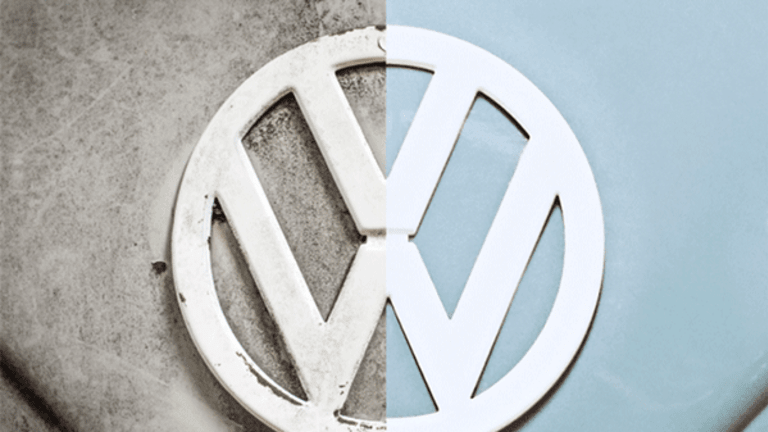 German Automakers Extend Declines After EU Confirms Cartel Allegation Investigation
German automakers skid amid latest scandal
German automakers extended declines Monday after the European Commission confirmed it will study a report that linked several of the country's biggest brands to a decades-long program of collusion on technology costs and emissions controls.
The EC said Saturday that it had "received information on this matter", along with Germany's Federal Cartel Office, but noted it was "premature at this stage to speculate further." "The Commission and national competition authorities cooperate closely with each other on such issues in the context of the European Competition Network," the EC said.
The statement followed a report from Germany's Der Speigel magazine Friday which said that carmakers including Volkswagen AG (VLKAY) , Daimler AG (DDAIY) and BMW AG (BMWYY) , may have met and colluded for as many as two decades on issues such as technology costs, strategy and diesel engine emissions controls. If proven true, the EU could fine the auotmakers as much as 10% of their collective annual sales, a figure which could result in a penalty of as much as €50 billion ($58.3 billion).
Germany's Cartel Office said Friday that it had looked into the industry last year as part of an investigation into possible collusion in steel use but didn't mention any ongoing probes related to the Spiegel allegations.
Volkswagen shares were marked 3% lower in the opening minutes of trading in Frankfurt, extending Friday's decline of nearly 5% and changing hands at €136.86 each. Rival automaker Daimler, the maker of Mercedes-Benz cars which slumped 3.2% on Friday, was marked 2.8% at €60.69 while BMW was seen 2.6% lower at €79 each.
The report is the latest in a series of scandals that have hammered the country's carmakers over the past three years, beginning with the revelation in September 2014 that Volkswagen has systematically sought to evade emissions standards in its diesel cars with so-called "cheat devices" that eventually cost the world's biggest auotmaker more than €22.6 billion in fines, penalties and recall expenses.
VW's Audi unit said last week it would recall around 850,000 cars carrying specific kinds of six-cylinder and eight-cylinder engines to fix software that reduced their emissions just one day after German rival Daimler said that it would recall around 3 million cars in order to implement engine fixes due to their output of harmful levels of emissions. The Daimler measure is expected to cost around €220 million.
Watch More with TheStreet:
Scaramucci Has Been Waiting For A White House Gig For A While
Your Kid's Summer Job May Need a Tax Return
Forget the Model 3, Elon Musk Wants to Revolutionize How You Travel
Is It Time for Chipotle to Cut Its Losses and Change Its Name?
How Much Did It Cost to Build the Most Recognizable Sports Stadiums?