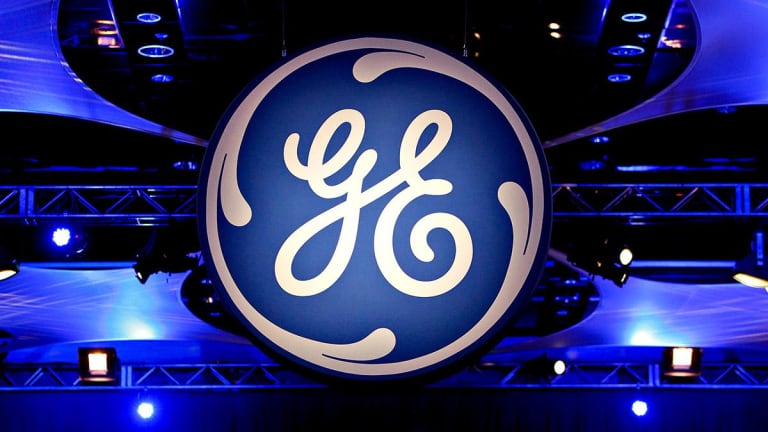 General Electric Takes Another Dive; IBM's Golden Goose Explained -- ICYMI
Once mighty GE is trading at less than half its 52-week highs on latest analyst critique.
We'll keep it very blue, as in Blue Chip, today.
General Electric (GE) - Get General Electric Company Report -- I'm still calling it blue -- was taking on water again. The iconic industrial giant fell to its lowest levle in more than eight years on Friday, Nov. 9, after one of its best-followed and most-critical analysts lowered his price target for the beleaguered industrial conglomerate to $6 a share. JPMorgan's Stephen Tusa, who had an underweight rating on the stock since May 2016, said the Boston-based company's third-quarter results were "worse than expected on almost all fronts," as he noted that forecasts for free cash flow and Ebita are moving "materially lower." Still, at some point there has to be a bottom and GE, for all its flaws, is still GE. Right? TheStreet will be sure to keep you up to date when we find it. GE closed off almost 6% on Friday at $8.58, down from year-to-date highs of $19 a share.
Lest we forget about IBM's (IBM) - Get International Business Machines Corporation Report deal for enterprise software company Red Hat (RHT) - Get Red Hat, Inc. Report . While Big Blue touts Red Hat's ability to fuel its hybrid cloud services, Chris Nolter points out in an article on The Deal that the more significant opportunity may lie in Red Hat's OpenShift technology to modernize corporate IT systems and applications. "OpenShift is really, really key here," Gartner Research's vice president Dennis Smith tells Chris regarding the $34 billion deal. "That is the fundamental, golden jewel in this whole acquisition." OpenShift is an open-source platform based on containers, or structures that contain an application with all of the libraries, resources and necessary "dependencies" in a self-sufficient package that can migrate from, say, one cloud environment to another.
Markets today: Stocks fell on Friday, Nov. 9, as the Federal Reserve's signals on interest rates have put the brakes on this month's Wall Street rally. The central bank held borrowing costs at their current level Thursday, Nov. 8 -- at least until next month, when the Fed is widely expected to hike the benchmark U.S. interest rate for the fourth time this year. The Fed also is likely to boost rates at least two more times in 2019. The Dow Jones Industrial Average tumbled 201 points, the S&P 500 slid 0.71%, and the Nasdaq declined 1.4%.
Michael D. Brown, Assignments Editor, TheStreet Inc.
Not already receiving In Case You Missed It daily?
Sign up here for this newsletter and other great free content from TheStreet