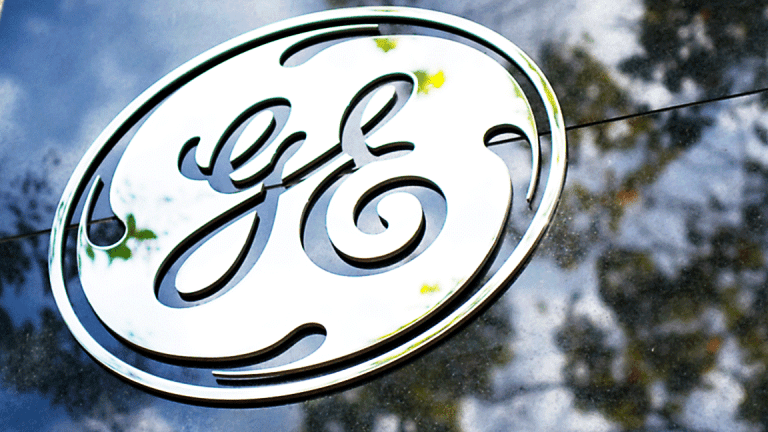 General Electric Sells Distributed Power Unit to Advent for $3.25 Billion
Advent will acquire the Jenbacher and Waukesha engine brands and a few manufacturing sites.
Advent will acquire the Jenbacher and Waukesha engine brands and a few manufacturing sites.
Boston-based General Electric Co. (GE) - Get Report announced Monday, June 25, that it will sell its Distributed Power business to private equity firm Advent International for $3.25 billion, furthering Chief Executive Officer John Flannery's plan to divest $20 billion of assets.
Under the terms of the deal, Advent will acquire the Jenbacher and Waukesha engine brands as well as three facilities in Austria, the U.S. and Canada, GE said in a statement. The Distributed Power business, a unit of GE Power, had sales of $1.32 billion last year. The transaction is expected to close by the fourth quarter.
Advent, which manages about $38 billion of assets, has done 39 deals in the last 12 months, valued at about $18 billion, according to FactSet Research Systems. GE notes that the Advent has more than 100 completed transactions in the Industrials, Energy and Business Services sectors.
"The business has significant growth potential on a global scale and talented employees all over the world," said Ranjan Sen, managing partner at Advent. "We plan to invest substantially in critical areas such as the product portfolio, service network and digitization to support Distributed Power in sustainably strengthening its market position."
The sale of the Distributed Power business comes about one month after GE inked an $11.1 billion deal with Wabtec Corp. (WAB) - Get Report to combine the transport operations of both companies. GE Chief Executive Officer has pledged to sell $20 billion worth of assets as he narrows the beleaguered industrial conglomerate's businesses to focus on three core units: aviation, power and healthcare.
"GE Power will continue to invest in developing the energy technologies of the future and improving the power networks we depend on today. This transaction not only accelerates our reinvestment in our business, but also enables Distributed Power to be best positioned to pursue its growth strategy," Russell Stokes, president and CEO of GE Power, said in a statement.
The deal comes after Nelson Peltz, CEO of Trian Fund Management, which is one of GE's largest shareholders, said earlier this month at The Deal's corporate governance conference that he believes the company is seriously considering a breakup. Importantly, Trian's Chief Investment Officer Ed Garden has been a director at the industrial conglomerate since October 2017, according to BoardEx, a relationship mapping service of The Deal's parent company, TheStreet Inc.
"Well, when a man says everything is on the table, I mean you got to take him at his word and I would definitely take him [GE CEO John Flannery] at his word," Peltz said when asked by TheStreet's Jim Cramer if GE was seriously considering a breakup.
Shares of GE fell 1.3% to $12.88 at 10:30 a.m. New York time.