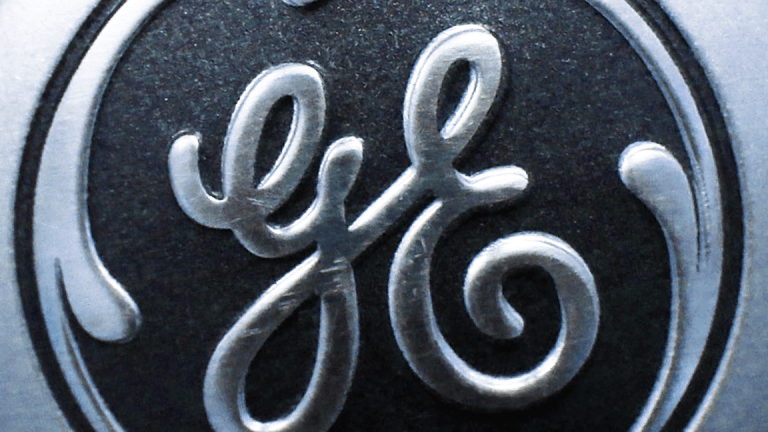 General Electric Inks Another Divestiture; Tariffs and Chipmakers Decoded-ICYMI
Here's what you need to know now for Monday, June 25.
Here's what you need to know now for Monday, June 25.
Stocks ended sharply lower Monday as a late rebound faltered and investors decided the latest tariff threats from Donald Trump could escalate the brewing trade war between Washington and its economic allies. The Dow Jones Industrial Average fell 328 points, or 1.3%, to 24,252, the S&P 500 was down 1.4% and the Nasdaq fell 2.1% after a report said Trump planned to bar many Chinese companies from investing in U.S. technology firms, and by blocking additional technology exports to Beijing.
But while investors were focused on international relations it may have flown under the radar that General Electric (GE) - Get Report , the Trian-pressured former powerhouse of industrials, had agreed to sell its Distributed Power business to private equity firm Advent International for $3.25 billion. The deal is another step to further CEO John Flannery's plan to divest $20 billion of assets and confirms the notion that just about everything is on the table. Advent will acquire the Jenbacher and Waukesha engine brands as well as three facilities in Austria, the U.S. and Canada, GE said in a statement. The Distributed Power business, a unit of GE Power, had sales of $1.32 billion last year. The transaction is expected to close by the fourth quarter. GE acquired Jenbacher in 2002 and Waukesha in 2010. In December, GE announced plans to slash 12,000 jobs from its power unit as part of a broader effort to cut $3.5 billion in costs by the end of 2018. Shares of GE closed down 2% to $12.75 apiece and have lost about 26% of value year-to-date.
OK, back to tariffs. Two chipmaking favorites Intel (INTC) - Get Report  and Nvidia (NVDA) - Get Report  are highly exposed to China and have come under pressure in June. Real Money's Stephen Guilfoyle tries to help you understand when to buy and sell these stocks and whether competitors such as Advanced Micro Devices (AMD) - Get Report  and Taiwan Semiconductor (TSM) - Get Report  could look to step on Intel and Nvidia's turf.
This is an excerpt from "In Case You Missed It," a daily newsletter brought to you by TheStreet. Sign up here.