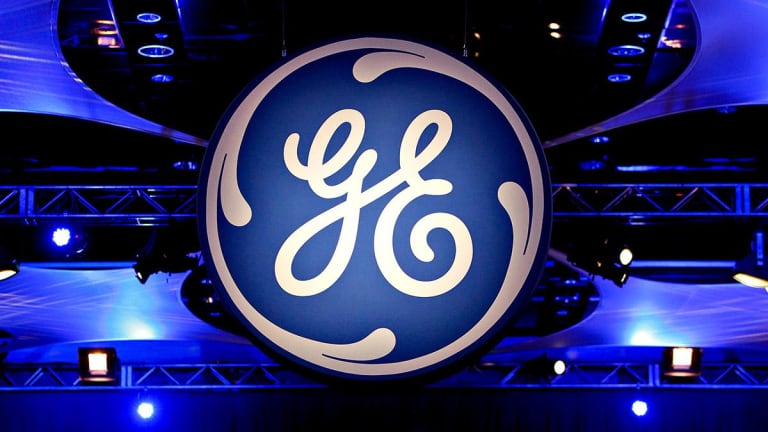 General Electric Power Unit Faces 'Prisoner's Dilemma' as Prospects Dim
J.P. Morgan analyst Stephen Tusa see growing evidence that GE's Power problems are structural.
Prospects for General Electric Co.'s (GE) - Get Free Report power business aren't improving because of increased competition and lower demand for turbines and power plants, according to J.P. Morgan.
"Evidence continues to build to support our view that the problems for GE Power and its $11 billion gas power services franchise are structural," J.P. Morgan analyst Stephen Tusa wrote in an Aug. 27 research note following a conference call hosted by David Hetherington from McCoy Power, a data provider for utility companies.
As the market share leader in installed base, which refers to installed power equipment such as wind and gas turbines and power plants, GE is "most exposed with the most to lose," Tusa said, with systemic issues including growing competition and reportedly weak service levels.
"This looks to us like a prisoner's dilemma where GE either walks from business, turning up the heat on the melting ice cube, or cuts price to maintain the installed base, slowing the speed of the secular decline, while they figure out a strategy forward," Tusa said. He cited Siemens AG (SIEGY) as a competitor and suggested that China and Korea are developing their own capabilities in power generation. 
Tusa maintained his Underweight rating on the stock with an $11 price target. 
Shares of GE were unchanged at $12.77 at 2:15 p.m. New York time.
GE pointed to Chief Executive Officer John Flannery's recent comments about the power division.
During the July 20 second-quarter earnings conference call, Flannery said, "The biggest challenge we face continues to be working through the turnaround of our Power business." The CEO noted that the team is focused on "rightsizing footprint, reducing base cost, improving quality and maximizing the value" of its installed base.
GE has been working to fix the Power business since 2017, when it announced that GE Power was cutting 12,000 jobs as part of its efforts to reduce overall costs by $3.5 billion in 2017 and 2018. 
"This decision was painful but necessary for GE Power to respond to the disruption in the power market, which is driving significantly lower volumes in products and services," Russell Stokes, president and CEO of GE Power, said in a statement at the time. "Power will remain a work in progress in 2018. We expect market challenges to continue, but this plan will position us for 2019 and beyond."  
The Boston-based industrial conglomerate generates about a third of the world's electricity and has about 1,600 gigawatts of installed capacity, Flannery noted in late June.