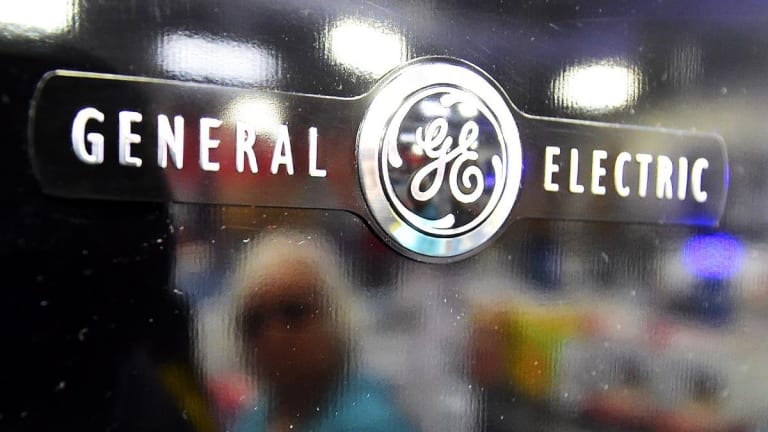 GE Engineer With Ties to China Accused of Stealing Power Plant Technology
Xiaoqing Zheng allegedly stole data files containing GE's trade secret information involving turbine technology, according to the FBI.
General Electric Co. (GE) - Get Free Report stock was little changed on Friday, August 3, as a GE engineer with ties to China who has been accused of stealing proprietary power-turbine technology has been released on bond.
Xiaoqing Zheng, 56, has been in custody since Wednesday when the FBI raided his home in Niskayuna, New York, near Albany. A federal judge on Thursday set a $100,000 bond; Zheng offered his family's home as collateral and was released on Friday. He was ordered to wear an electronic monitoring device and limit his travel, according to multiple media reports.
Zheng, who is a U.S. citizen, was hired by GE in 2008 to work as a principal engineer for the company's power division, according to an affidavit by an FBI agent filed in federal court in Albany. Zheng is "suspected of taking/stealing, on multiple occasions via sophisticated means, data files from GE's laboratories that contain GE's trade secret information involving turbine technology," the FBI said in its affidavit. He also took "elaborate means" to conceal the removal of GE data files.
"The primary focus of this affidavit is Zheng's action in 2018 in which he encrypted GE data files containing trade secret information, and thereafter sent the trade secret information from his GE work computer to Zheng's personal e-mail address hidden in the binary code of a digital photograph via a process known as steganography," the FBI said. "Additionally, the secondary focus of this affidavit is Zheng's actions in 2014 in which he downloaded more than 19,000 files from GE's computer network onto an external storage device, believed by GE investigators to have been a personal thumb drive."
While employed by GE, Zheng owned at least one company, Nanjing Tainyi Aeronautical Technology Ltd., that worked on similar technology to his work at GE, according to the affidavit. GE acknowledged the potential conflicts of interest, according to the FBI, and allowed Zheng to remain a GE employee.
Zheng's attorney, Kevin Luibrand, disputed the allegations to the Wall Street Journal, saying Zheng had not given the files to anyone else. Luibrand confirmed his comments to TheStreet.
"GE acknowledged that he could and did have a separate business — and the core of the allegations are that he transmitted information on his own patents to himself and to no one else," Luibrand told the Journal.
GE is aware of Zheng's case, saying it has been in "close cooperation with the FBI for some time on this matter." His case comes amid a broader inquiry into the suspected theft and unlawful use of GE's trade secrets.
"At GE, we aggressively protect and defend our Intellectual Property and have strict processes in place for identifying these issues and partnering with law enforcement," a GE spokesperson said via email. GE declined to comment any further because of the ongoing investigation.
The case is also occurring as trade tensions between the U.S. and China escalate, and President Donald Trump is actively looking to crack down against intellectual property theft by China.
"We have the greatest technology in the world. People copy it and they steal it, but we have the great scientists, we have the great brains, and we have to protect that, and we're going to protect it," Trump said at a lunch with lawmakers in June.
Shares of GE fell 0.1% to $13.15 at 11:15 a.m. New York time.
-- This story has been updated to reflect that Zheng has been released on bond.