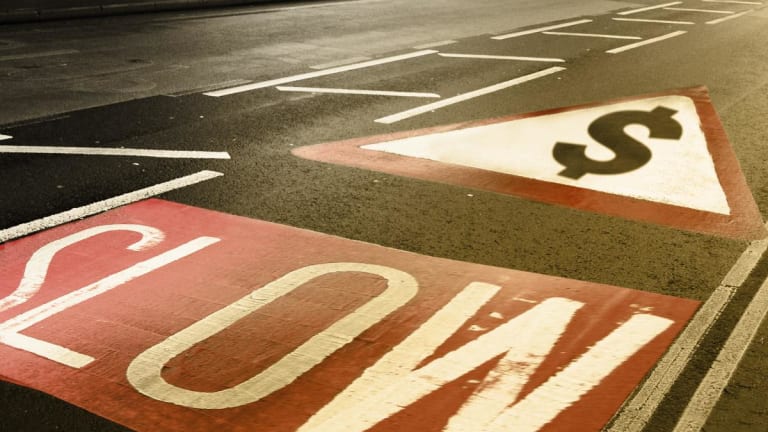 U.S. Economy Grows 2% in Second Quarter, Slower Than Previously Estimated
The U.S. government's Bureau of Economic Analysis reduces its estimate of second-quarter gross domestic product growth to 2%, from an initial estimate of 2.1%.
The U.S. economy grew at a 2% clip in the second quarter, slower than previously estimated, as President Donald Trump's trade war with China weighed on business sentiment, prompting the Federal Reserve to initiate its shift toward lowering official U.S. interest rates.
The growth pace compared with an initially estimated 2.1%, the government's Bureau of Economic Analysis said in a statement. Economists had expected no change in the estimate. 
The U.S. economy has now been expanding for more than 10 years, a record, and Wall Street analysts and investors are speculating over how much longer it can last. Bond markets recently have signaled that a recession is looming, though some economists say those indicators are distorted by years of experimental and largely unsuccessful monetary policies in Europe, Japan and elsewhere. 
The revised second-quarter pace represents a slowdown from the first quarter's 3.1% clip, but is still ahead of the 1.1% pace in the fourth quarter when the Federal Reserve last raised interest rates. 
For the full year, the U.S. economy is forecast to grow 2.4%, slowing from 2018's 2.9%.
Both years would mark a shortfall from the Trump administration's promise of 3% when the president and his aides were pushing for their $1.5 trillion tax-cut package in late 2017.
Economists say that the persistence and intensity of the trade war have dampened confidence in the outlook among businesses, consumers and investors alike, though Trump argues that the economy is slowing because the Federal Reserve raised official interest rates too far, and too fast.
The Fed cut rates in July for the first time in a decade, though economists still project U.S. growth at just 1.9% this quarter and 1.8% in the fourth quarter.