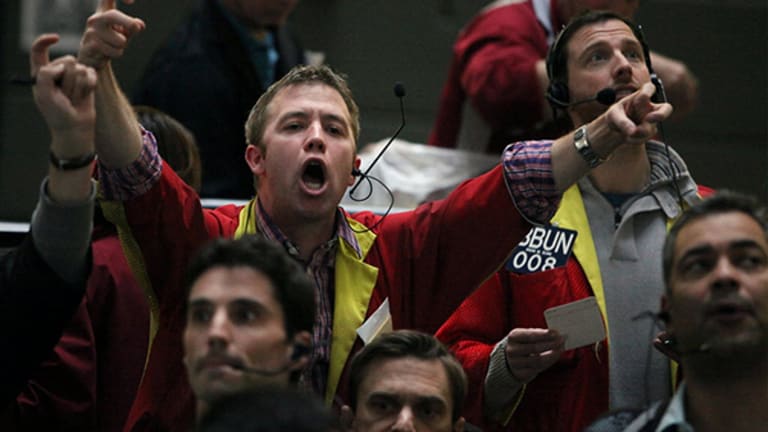 Galena Biopharma (GALE) Stock Spikes on Promising Cancer Vaccine Study Results
Galena Biopharma (GALE) shares are up over double digits after the company reported strong preliminary results for its cancer vaccine candidate GALE-301.
NEW YORK (TheStreet) -- Galena Biopharmaundefined shares are up by 11.48% to $1.58 in late afternoon trading on Wednesday, after the biopharmaceutical company reported positive results from the clinical study of its potential cancer vaccine, GALE-301.
"The two abstracts published by ASCO provide meaningful advancements for both of our cancer immunotherapy programs, NeuVax and GALE-301," said CEO Mark W. Schwartz, Ph.D.
The company released data that showed that the vaccine was well tolerated and "elicits a strong and dose-dependent in vivo immune response." The treatment is being studied to determine whether it prevents recurrences of ovarian and endometrial cancer in women.
The company also published an abstract detailing the late stage trials of its breast cancer treatment NeuVax.
GALE data by YCharts