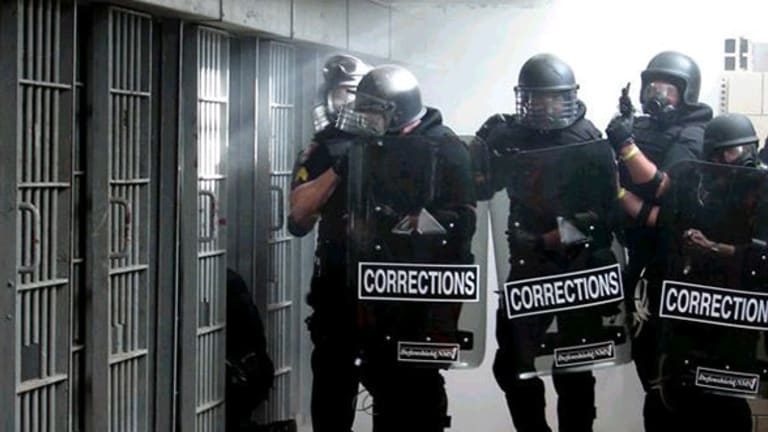 G4S Shares Sink on Orlando Killer's Employment
Omar Mateen had been employed by the security company since 2007.
Security firm G4S's stocks lost more than 8% this morning in London after it came to light that the suspected Orlando nightclub killer had been employed by the firm.
Omar Mateen, who is alleged to have killed at least 50 people and wounded 53 in a shooting at an Orlando nightclub on Sunday morning, had been employed by G4S since Sept. 10, 2007. The London-listed security company has ties to the U.S. government and has clients in more than 100 countries.
In mid-morning the stock was trading at 176.3 pence ($2.48), down about 5.8%. The stock has declined 34% in the past 12 months.
G4S's regional CEO for North America, John Kenning, confirmed in a statement that Mateen was an employee. "Omar Mateen was not on duty at the time of the incident. We are cooperating fully with all law enforcement authorities, including the FBI, as they conduct their investigation," Kenning said.
The shooting was the deadliest in U.S. history.
This is not the first scandal G4S has been embroiled in. Weeks before the London 2012 Olympics the firm said that it would not be able to provide enough staff to provide security for the games. The company has also been accused of torture in South African prisons it runs and the use of excessive force at youth detention facilities.
The beleaguered company is in the midst of a portfolio cutback. It has recently put its U.S. youth services business, G4S Israel, U.K. utilities services and its U.K. children's services business up for sale.
The U.S. youth services business operates 32 training, residential and treatment centers for young offenders. The centers are predominantly in Florida but also in Arkansas, Tennessee and Texas.
Since November 2013 G4S has sold 23 businesses and raised £281 million of proceeds. But the restructuring isn't yet feeding through into higher earnings. In March of this year the company announced a full-year pre-tax profit of GBP78 million, down from GBP128 million a year earlier.
Analysts have a median price target of 205 pence for G4S, and as of June 10, 22 analysts surveyed by the Financial Times advised investors to hold their position in the company.