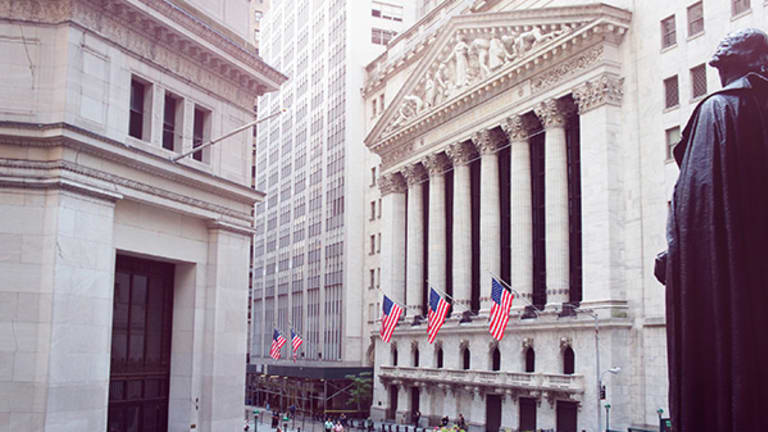 Fundstrat's Lee Forecasts 'A Lot of Performance Chasing into the End of the Year,' on CNBC
Fundstrat Global Advisors managing partner Thomas Lee discussed the current state and future of the markers on CNBC's 'Squawk on the Street' this morning.
NEW YORK (TheStreet) --Fundstrat Global Advisors managing partner Thomas Lee appeared on Monday morning's "Squawk on the Street" on CNBC to discuss his thoughts on the market, what impact future decisions could have on markets, and where investors should be looking to presently.
"We're a bit conflicted because we know there are some things that will cause volatility heading into the end of the year. The Fed hike and elections, but I think the bigger story remains credit conditions are easing," Lee said.
Additionally, Lee noted both a substantial rally in high yield which is bullish for stocks, as well as a fortified global industrial production, on track for the strongest in three months, being bullish for earnings.
"I think you're going to have a lot of performance chasing into the end of the year," Lee noted.
With markets rallying Monday morning, Lee commented on whether or not this was an indication investors are more at ease with the potential of rate hike by the Fed.
"I think that over the weekend a lot of people realized the Fed's message is the economy is good enough to actually hike. So I think it's a mildly bullish thing if the Fed moves," Lee explained.
Lee concluded by analyzing sectors he would be keen on pivoting into, taking into account any future volatility.
"I think investors have to think of it in two ways. One, I think a really strong message is coming to buy small caps because when the economic data picks up and data eases, small caps almost always win. But, you also want to think about lagging groups, I think the industrial recession is ending, so you want to be more cyclical," Lee said.