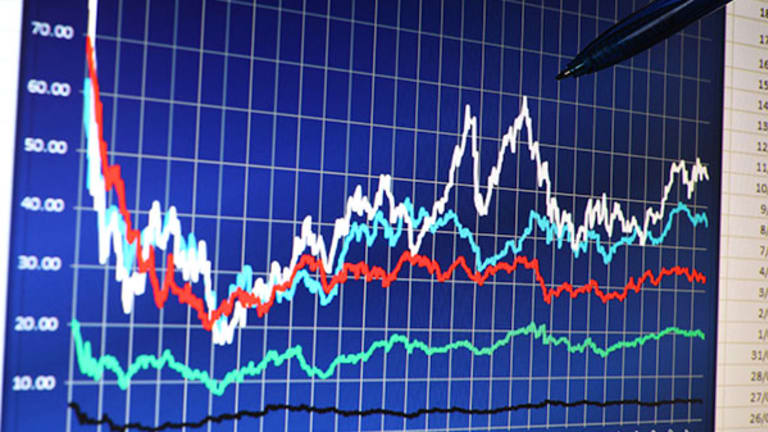 FTSE Buoyed by Good Earnings, Other Markets Close Down
BP, Standard Chartered drive up the London bourse.
European markets ended the day mixed after early morning expansion, with Frankfurt and Paris down but London experiencing an up day.
In London, the FTSE 100 made healthy gains throughout the trading day as earnings from various companies propped up the bourse, which closed 0.38% up at 6,284.52.
Euro Stoxx 50 was also up 0.12%, closing at 3,123.70.
In London, oil giant BP (BP) - Get Free Report surprised the market with better than expected profits. The shares were up more than 4% at close, on the news that the company's adjusted net profit was $500 million, defying consensus expectations.
Another surprise was Standard Chartered (SCBFF) . The British bank and financial services provider's shares rallied more than 13% throughout the day after it announced a return to profitability. Investors applauded the company's turnaround strategy and that the bank's bad loans eased in the first quarter. This is the company's biggest gain since 2009.
Whitbread undefined , whose brands include coffee chain Costa Coffee and hotel chain Premier Inn, was up almost 3%, despite its earnings report showing a fall in same-store sales. Total revenue, however, increased by 12% to ¿2.9 billion ($4.23 billion). The company proposed a 10% increase in its final dividend.
The Dax was down in Frankfurt, closing at 10,259.59. 0.34% down.
Volkswagen was up 1.2% as deliveries rose in the first quarter.
German chemicals and life sciences group Bayer (BAYRY) - Get Free Report  erased early gains to trade lower after first-quarter operating profit beat consensus forecasts. However, first-quarter revenue fell short because of a weaker-than-expected turnout at its crop sciences and consumer health divisions.
In Paris, Cac 40 was also down 0.28%, closing at 4,4533.18.