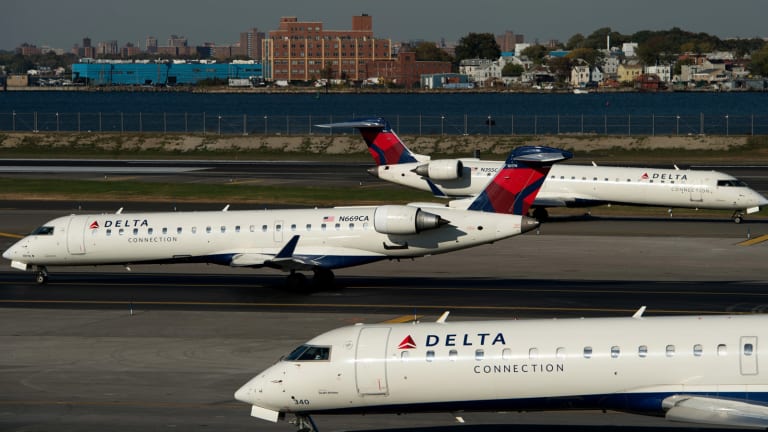 Frequent Flyer Miles Are Still Valuable, Airline Weekly's Seth Kaplan Says
Today's consolidated airline industry means less benefit to consumers but perks can still be found in frequent flyer mile programs.
NEW YORK (TheStreet) -- The value of airline frequent flyer mile reward programs is in question in an era of consolidation within the industry.
Managing Partner of Airline Weekly Seth Kaplan thinks that frequent flyer miles, while they may be worth less than they were before, still have value.
"This is just a predictable outcome of having an industry that is less competitive than it once was," Kaplan said on CNBC's "Power Lunch." "Delta (DAL) - Get Report doesn't have to bribe us to fly Delta instead of Northwest because Delta and Northwest are the same airline."
What was a highly fragmented industry of more than a dozen airlines is now four major airlines who Kaplan says chase "80% of business."
"All that it has become is more like other industries. The old system was unsustainable yet it was great for consumers when you could fly on below cost airline tickets and get upgraded all the time and those kinds of things. But it drove most of the airlines in this country into bankruptcy," Kaplan noted.
The present industry represents more of an equilibrium between profits for the companies and benefits for the consumers. And Kaplan thinks there are still valuable parts to consumers in the modern loyalty programs.
"Airlines, although they don't need to be as generous as they once ... can't have you think the program's worthless. Because if you cut up that credit card, or if you stop caring about accumulating miles in other ways, that's millions of revenue that's at risk," Kaplan added.