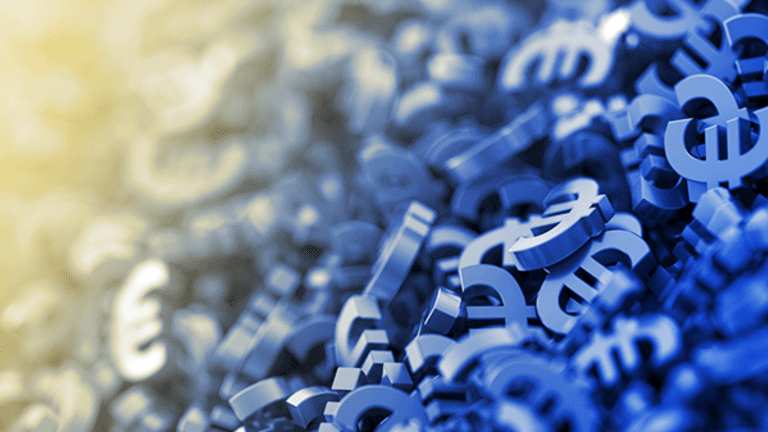 European stocks are expected to open significantly higher Monday, with markets in France slate for their biggest gain in seven months, after the first round of the country's presidential elections put centrist Emmanuel Macron in the driver's seat to enter the Elysee Palace.
The CAC-40 is poised to gain more than 100 points at the opening bell, according to financial bookmakers, which would be the largest since mid-Septmber, after Sunday's vote put Marcon in a run-off against far-right leader Marine Le Pen for the country's presidency on May 7. Germany's DAX index is also set for significant gains, with a 175 points rise expected, as investors react to the diminishing risk of a French exit from the European Union. 
Britain's FTSE 100 is set to rise around 45 points, with gains tempered by both an elevated pound and a series of stocks trading without the right to their regular dividend.
Early market reaction to last night's results lifted the euro to the highest level against the U.S. dollar since early November, as the single currency rose to 1.0940 before paring gains in Asia trading to around 1.0849 at 06:45 GMT.
Bond markets were also in focus, with benchmark 10-year U.S. Treasury yields rising 7 basis points to 2.32% in overnight trading as risk sentiment improved. The moves haven't yet boosted the U.S. dollar, however, which remains firmly on the back foot at 98.89 against a basket of six global currencies.  
The overall market rally, however, reflected both the emergence of Macron -- a former investment banker who served as Economy Minister under the current president, Francois Hollande -- and the early  endorsements from rivals keen on supporting the 39-year old upstart in a run-off against the anti-European candidacy of Le Pen. Polls suggest Macron, a staunch European, holds at least a 20-point lead over Le Pen heading into the second round.
Asia stocks got a significant early boost, particularly in Japan, where the Nikkei 225 added around 1.4% to close at 18,875.88 points. The region-wide MSCI Asia ex-Japan index, however, was slightly more muted, gaining around 0.3% as markets in China traded weaker.
Early indications from U.S. futures prices point to solid gains on Wall Street, as well, with the Dow Jones Industrial Average priced to gain 185 points at the opening bell and the broader S&P 500 set for a 22 point bump at the start of trading.