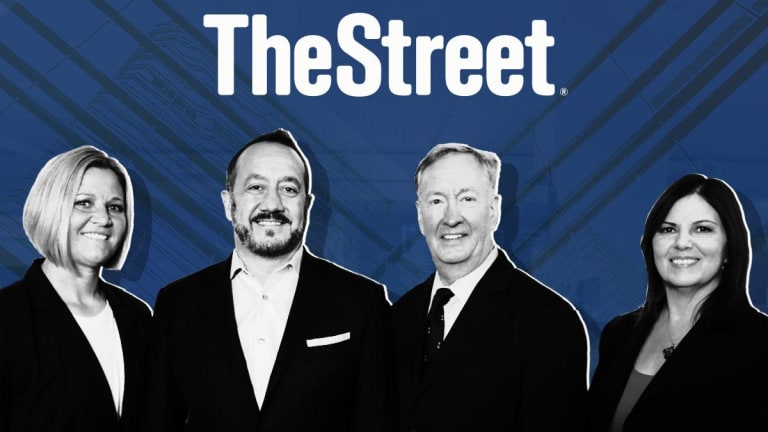 One key constant in what could be the late stages of a 10-year bull market is volatility.
Whether it is caused by a tweet from the most powerful person in the world or by unrest in the Middle East, sharp market swings have become the norm in recent years. How should savvy investors help hedge the risks from this volatility?
Watch TheStreet's CME Webinar - How to Trade the Fed, Trade Wars, Brexit, Oil and Gold Using Futures - to help you beat that volatility by using futures and options as part of your trading strategy. The event will be live streamed Thursday at 12 p.m. ET.
The panel:
Bluford Putnam, chief economist of the CME Group, who is responsible for leading local economic analysis and monitoring developments and the price patterns, volatility and correlations of futures and options markets.
Carley Garner, futures and options broker with DeCarley Trading. She also is the author of the book "Higher Probability Commodity Trading."
Bob Iaccino, the chief market strategist of Path Trading Partners, who has spent the last 22 years in the commodities, futures and forex markets.
Some highlights from the webinar include:
Putnam on the State of the Bull Market: "Expansions don't end because of old age. They need a policy mistake. And you know, since World War II, almost every time we've had a recession in the U.S. it's been the Fed pushing rates way too high. That's not happening this time."
Iaccino on Negative Fed Rates: "It is something that I worry about because it's simply that the banking system is not set up for negative interest rates as why it was such a big deal when it started to happen in some of the major economies like the EU."
Garner's Take on Earnings Season: "Once we get past some of the thawing out of the China trade situation, I think the market might find it hard to find reasons for fresh buying. So I'm of the camp that while in the short term I think the market has a little room to move on the upside, I think the intermediate term outlook is a little questionable."
Throughout the discussion, the panelists highlighted the need for smaller contracts aimed at more risk-averse speculators, or those with smaller accounts. The Micro E-mini suite of stock index futures is aimed at these investors. 
Jim Cramer, founder of TheStreet, knows the benefits of CME Group's e-Mini futures and Micro e-Minis, which, Cramer said "bring the benefits of futures to the average retail trader."