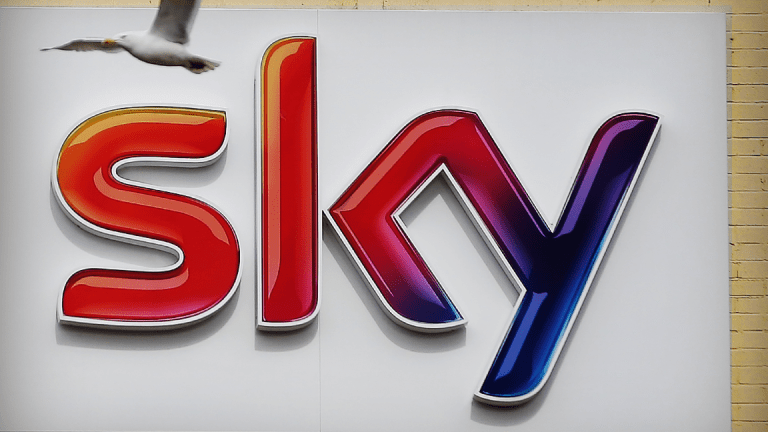 Fox Increases Sky Bid to $32.5 Billion, Topping Comcast Approach
Fox has increased its bid for Britain's Sky plc to $32.5 billion, topping Comcast's latest approach and adding a new wrinkle to the battle for Rupert Murdoch's U.S. media asset sale to Disney.
Twenty-First Century Fox (FOXA)  increased its bid to buy Britain's Sky Plc Wednesday, just one day ahead of expected clearance from U.K. authorities in a deal that could pressure Comcast's (CMCSA) ability top Walt Disney Corp (DIS) in the race for Rupert Murdoch's U.S. media assets.
Fox will pay £14 a share for the 61% of Sky that it doesn't already down, the companies said, up from the original bid price of £10.75 per share it put on the table in December 2016. The deal values Europe's biggest pay-TV company at £24.5 billion ($32.5 billion) and tops the £12.50 bid that Comcast made earlier this year.
"The Independent Committee of Sky remains confident in the standalone prospects for Sky and believes that Sky's strategy offers Sky Shareholders an attractive standalone value proposition," the company said in a statement. "Throughout the extended offer period which has lasted over 18 months, Sky has continued to deliver high levels of organic revenue and profit growth and continues to be Europe's leading entertainment and communications business with a strong track record, widely-respected brand and deep customer relationships."
Sky shares closed at £15.01 each in London Wednesday and have gained more than 12.3% over the past month. For the year-to-date, the stock is up nearly 50% as investors have targeted the group as the key asset in the battle between Disney and Comcast for the U.S. media assets of Fox.
Last month, Disney said it would pay Fox $38 per share in either cash or stock for the assets -- including flim studios, FX Networks, Fox Sports Regional Networks; Fox's international networks; Indian satellite TV group Star India; and stakes in National Geographic Partners, Hulu LLC and Sky -- again topping Comcast's offer of $35 per share in cash, valuing the deal at $71.3 billion. 
The new bid is constructed as a 50/50 "cash and shares" proposal, Disney said, and it has secured financing for the cash portion. Fox said the new bid would mean it will cancel its planned shareholder meeting regarding the $65 billion bid -- or $35 a share -- from Comcast and could not, at this time, consider it a "superior proposal."
Disney said it thinks the deal has a "clear and timely path to regulatory approval", while Comcast CEO Brian Roberts has said he was "highly confident" regulators would approve his company's approach following the go-ahead given to the $85 billion AT&T Inc. (T) and Time Warner Inc. (TWX) deal last week.
Britain's Culture Secretary Matt Hancock -- who was replaced this week in a Cabinet re-shuffle by Prime Minister Theresa May -- had said he was "minded" not to intervene in a Comcast approach and looked set to give clearance to Fox's previous $10.75 bid on Thursday July 12.