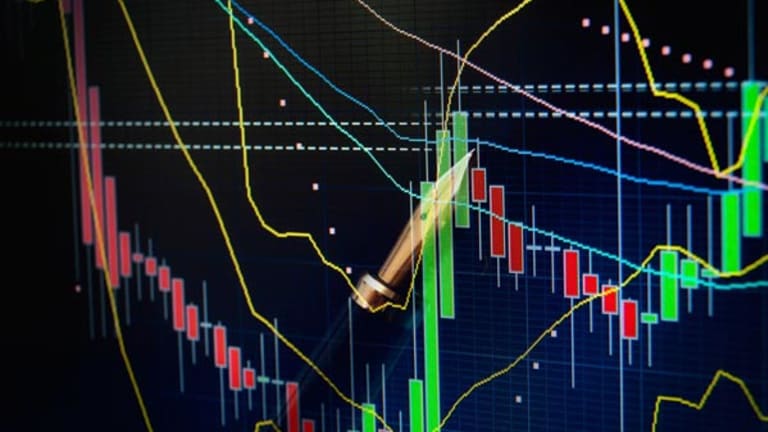 This column was originally published on RealMoney on May 30 at 11:33 a.m. EDT. It's being republished as a bonus for TheStreet.com readers. For more information about subscribing to RealMoney, please click here.
On Tuesday, I mentioned the difficulty of using time efficiently when doing market research. If you are an inherently curious individual (as many traders and investors are), then doing research on the Internet is tantamount to telling a kid in a toy store that he can only play with one toy. It's just not going to happen.
Because time is so precious, it's extremely important to remain focused when you are doing your homework. Jim Cramer often preaches that each stock in your portfolio requires one hour of homework each week. But if you aren't efficient, that one hour can easily turn into two. Pretty soon, your little portfolio management project has become a full-time job.
While I still have a tendency to get distracted during long days in front of the monitors, here are some techniques I use to minimize distractions and maximize my work efficiency.
Write a checklist of all of your tasks, including an estimate of the time it will take to complete each task. This is your "shopping list" for the day or evening and will help ensure that you do everything you need to. By following a list with a time element, you'll find it easier to stay on task.
When you start each new task, write it down on a Post-It, along with the time of day that you started the task. Stick that Post-It on the side of your monitor where it is always in view. That little visual reminder does wonders. If you are like me, you'll become much more conscious of straying from your work when you've got something staring back at you all the time.
Take periodic breaks away from your desk. Surfing the Web does not count as a break -- that's just you not taking care of business. Instead, do something else. Go for a walk, give your spouse or children a hug and chat for a minute, do the dishes or take out the garbage. A quick five-minute break will do wonders for your concentration because you'll return to your work refreshed.
Set a "drop dead" time when work must stop. Be true to that deadline and never work longer than the time allotted. Adhere to this stringent rule, and you'll avoid sitting at your computer for countless hours, working hard, but never really accomplishing much.
Try some of these methods and see if you can cut down on the time you are spending on your research. If you have a different method that works for you, please let me know. I'm always looking for more ways to increase my time efficiency.
Let's get to some reader requests.
Has China peaked? This weekly chart of the
iShares FTSE/Xinhua China 25 Index Fund
(FXI) - Get iShares China Large-Cap ETF Report
shows that it's a bit too early to tell. After bottoming out in early March around $90, buyers have pushed this ETF back to test the early January peak. So far, resistance is holding. I'd like to see some consolidation for a while before the ETF moves above resistance. That allows for enough healthy profit-taking to give the stock a bit more of a base from which to start the next leg higher.
This daily chart of
Titanium Metals
(TIE)
shows a very wide trading channel, ranging from $40 clear down to $32. The trend is generally higher, so my bias is a buy on dips. Notice how oversold the stochastics are. But this oversold reading is not a signal to buy; rather, it's a sign of weakness. I'd hold off on buying until the stock moves back above $35, along with an upward reversal of the stochastics oscillator.
After doubling in price from the mid-2006 low to the early April high,
Immucor
(BLUD)
is consolidating in a wide range. Buying in the middle of some consolidation can be a bit tricky because of the challenge of controlling risk.
If you're long the stock now, you've got two alternative stop-loss levels. First, you can place a tight protective stop just below Friday's low. If that seems a bit too tight, then you've got to go more than 12% below the current price before reaching the $27.50 level. That leaves a bit too much room for the stock to fall before testing support. As such, I'd opt for the tighter stop.
This daily chart shows that
Smithfield Foods
(SFD)
has been trading within a very small channel of about 5% of the stock price. Because volatility tends to cycle from high to low to high again, this recent upside expansion could run for a while longer. There are a few warning signs, though. Notice how two of the last three days have seen closes in the lower half of the range. That indicates a lack of commitment by the bulls. Try keeping a protective stop just below the breakout level.
In early May,
Grupo Simec
(SIM) - Get Grupo SIMEC SAB de CV Unsponsored ADR Class B Report
broke out above $13 on heavy volume and began to roll over at $14. However, the last test of support failed to hold the bears. The breakout level is now being tested, and I'd give up on the uptrend if the stock falls much below $13. But until then, I'd stay long.
Be careful out there.
At the time of publication, Fitzpatrick had no positions in the stocks mentioned, though positions may change at any time.
Dan Fitzpatrick is the publisher of
, an advisory newsletter and educational forum dedicated to teaching effective risk management and trading methodologies to aspiring traders and investors. He is a former hedge fund manager and a member of the Market Technicians Association, and he now trades from his home in San Diego, Calif. While Fitzpatrick holds various securities licenses, he does not give recommendations to buy or sell stocks. Under no circumstances does the information in this column represent a recommendation to buy or sell stocks. He appreciates your feedback;
to send him an email.