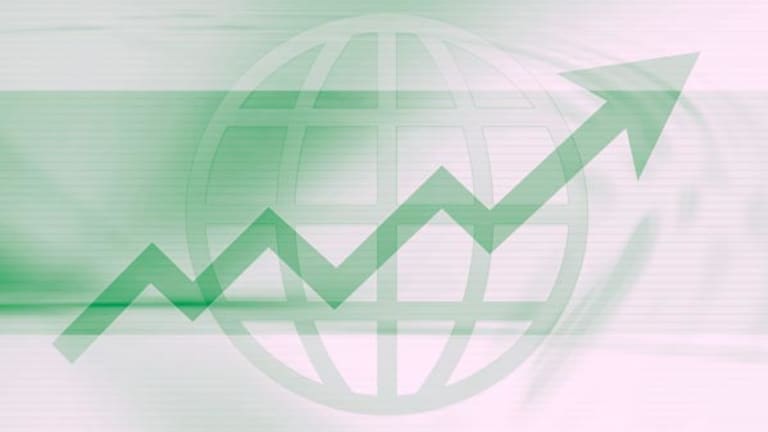 For 'Buffett of Asia,' 2008 the Year of the Bear
The furor over Asian markets leaves many observers hot and bothered, but not Aberdeen's Hugh Young.
For investors, it may be a cautionary sign that, in a market full of fickle short-term punters betting on bottom-line growth, one of the first fund managers to have arrived on the Asian scene is bearish going into 2008.
"Nothing is undervalued right now," says Hugh Young, who runs
Aberdeen Investment Management
in Singapore. "While we run single country funds, if an investor wants to invest
somewhere in Asia, we put the money there, at the same time as being honest about what our views are."
The contrarian's views are poignant at the end of one the region's best-performing years to date. Young, who began investing in the Asian region in 1985 with Aberdeen, is now one of the most influential fund managers there, managing more than $40 billion and overseeing a team of 40 market specialists from his base in Singapore.
The man often called the "Warren Buffett of Asia" for his value-investing approach has a fearsome reputation, too. One rival fund manager, who is bullish on Asian equity, declined when asked to comment for this article, citing his respect for Young's stellar track record. In the past 15 years, Young has returned investors 11.6% a year in profit, according to Lipper.
"In a less than perfect world, it's a question of picking something that is the least expensive relative to the market," Young says. "We're very wary of China by and large, and we say that it's a bubble waiting to burst in terms of stock market valuations. When companies are trading at 60 times earnings it's not the place to put your money."
In the current market climate, Young says that he is looking for quality companies, and "management who will take care of us." Some of this he sees in out-of-favor Taiwanese stocks like
Taiwan Semiconductor Manufacturing
(TSM) - Get Free Report
, which has only gained 9% so far this year -- half of the Taiex's 20% growth -- and sits more than 14% below its high.
"It's performed badly this year, but we're still comfortable with it. It's a well run, market leading business, and it even has a
dividend yield," he says.
Young says that while a rate cut by the
may give Hong Kong blue chips an extra short term fix, he is keener on the more conservative stocks there. For example, while he holds both
China Mobile
(CHL) - Get Free Report
and
PetroChina
(PTR) - Get Free Report
, he says that he is taking money out of these stocks now to favor "duller" stocks like Asian conglomerate
Swire Pacific
(SWRAY)
, and local banks and property companies there.
Swire Pacific and property developers
Hang Lung Properties
(HLPPY)
and
Sun Hung Kai
(SUHJY)
make up 18% of the portfolio of Aberdeen's China Opportunities Fund , while the only momentum stocks featuring in the fund's top 10 holdings are China Mobile and PetroChina, weighting just 11.4% of the fund. Compared to others in the region, the holdings look very tame.
In terms of the Olympics offering a potential run on Chinese equities, Young is skeptical. "I think the Olympics is a bit of a spoof but everyone for some reason, because it's topical, is focusing on it," he says. "There's been a huge move already in the stock market. On the mainland valuations are 60 times earnings, with a fair chunk of that worryingly coming from stock market trading. China will fall -- but from what level and when I have no idea."
He points out that in 1986 he sold out of Japan, but it wasn't until 1989 when the market peaked, and crashed. Thus, Young's approach is to ride the growth in Asia without taking unnecessary risks.
On the question of Japan, which some market commentators have recently pointed out as Asia's primary value market, Young urges caution. He says that Japanese companies traditionally have difficult relationships with foreign investors, making them worrisome long-term bets. Still, he acknowledges there is value to be found in the Japanese market.
"The Nikkei hasn't moved this year when other markets are 30% to 40% percent up in relative terms, and there are very good value stocks trading in Tokyo at discounts to net asset value," he says.
Young says that investors looking to take advantage of Asia's growth through U.S. companies should look to the big brands growing market share, like
Wal-Mart Stores
(WMT) - Get Free Report
, or
Coca-Cola
(KO) - Get Free Report
or manufacturers like
Motorola
( MOT), which are increasingly manufacturing on the cheap in the region.
In terms of playing the indices in Asia on the short side, Young laughs at the prospect, but not entirely dismissively. "Shorting can be dangerous. Sadly, in fact, maybe happily, we don't have the ability to short shares or we might have done so since January."
Daniel M. Harrison is a business journalist specialising in European and emerging markets, in particular Asia. He has an MBA from BI, Norway and a blog at
. He lives in New York.