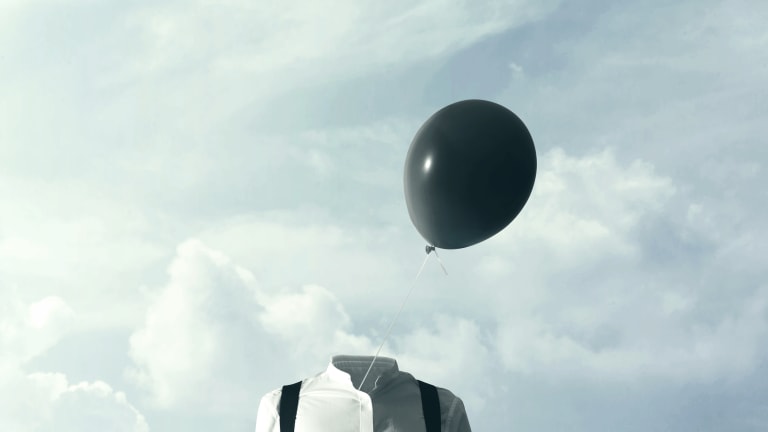 5 Must Reads After the Stock Market's Mind-Blowing Session Wednesday
Wow, talk about one whirlwind session for the markets on Wednesday. Here are several must reads from TheStreet's newsroom to get you caught up.
As those millennial investors would say, Wednesday's session was cray (that is, short for crazy).
The Dow Jones Industrial Average undefined rose 230 points, or 0.96%, to 24,263; at its session low the Dow fell 510 points. The S&P 500 undefined closed the day up 1.16%. The Nasdaq Composite  undefined closed up 1.45%.
Here are several stories from TheStreet's newsroom to get you caught up on the cray-zi-ness. 
Facebook, Facebook, FACEBOOK
Facebook (FB) - Get Meta Platforms Inc. Report CEO Mark Zuckerberg sadly didn't take my question during an hour-long call with reporters on Wednesday afternoon. Boo. Nonetheless, Zuckerberg remained one part defiant, one part understanding of the issues facing his social media empire. Odd that Action Alerts Plus Holding Facebook's stock popped after-hours as he spoke -- it's very clear the next three-years for the company will see slowing profit growth (perhaps sharply). 
TheStreet's Francesca Fontana analyzes Zuckerberg's show of force here. 
Those Markets
TheStreet's Tracy Byrnes goes around the newsroom to discuss the impact of Trump's trade war with China. The market may have shrugged off the new developments, but make no mistake big companies ranging from tech giant Apple (AAPL) - Get Apple Inc. Report to retailer Walmart (WMT) - Get Walmart Inc. Report will feel the pressure from tense trade relations.
Watch below.
Tesla Hype
Tesla's (TSLA) - Get Tesla Inc. Report stock is up a cool 13% since the money-losing electric car company posted its sales results on Tuesday morning. Go figure, as Elon Musk continues to over-promise and under-deliver. Buyer's, beware.
Be sure to bookmark TheStreet's new page called "Tesla Electrified: Hype vs. Reality." Each day we will explore Tesla's troubles and the promise of the broader autonomous driving industry. That includes red-hot chip supplier, and Action Alerts Plus holding, Nvidia (NVDA) - Get NVIDIA Corporation Report . Read the latest on Nvidia from TheStreet's Bret Kenwell here. 
Make Some RealMoney
TheStreet's sister publication RealMoney is on fire this week (like every week) amid this all-over-the-place market. Top trades. Top trading guidance from financial services veterans.
Here are a few must reads from Wednesday. 
Tivo's Sale Process Continues
TheStreet's sister publication (what, you thought we were just www.theStreet.com?) The Deal is also on fire this week. On Tuesday, our Ron Orol broke that a deal for Rent-a-Center (RCII) - Get Rent-A-Center Inc. Report is nearing. On Wednesday, Orol reports that Apple, or Action Alerts Plus holdings Alphabet (GOOGL) - Get Alphabet Inc. Report , Comcast (CMCSA) - Get Comcast Corporation Class A Common Stock Report , and Amazon (AMZN) - Get Amazon.com Inc. Report could make a play for Tivo (TIVO) - Get TiVo Corp. Report .
Check it out here.