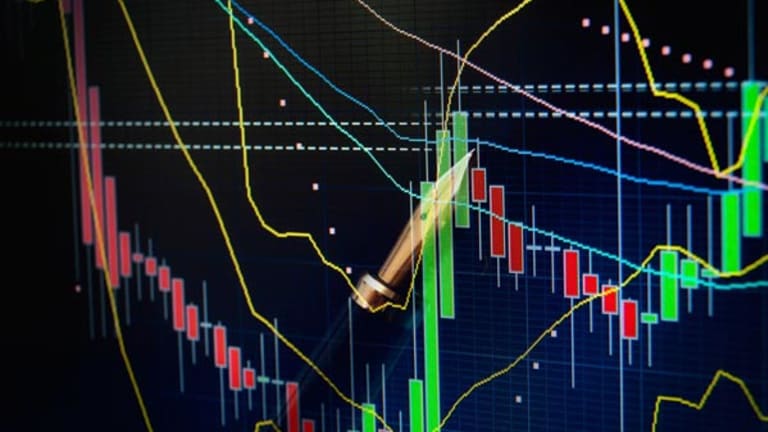 Five Best Stocks for '07
Big-cap growth stocks protect against uncertainty and actually gain from volatility.
The problem is 2007. The solution -- for investors -- is a specific kind of blue-chip stock: large-market capitalization, predictably strong earnings growth, a reputation as a safe haven in a risky market and strong exposure to long-term global growth trends.
In this column, I'll explain why and give you five names that fit the bill right now.
The International Monetary Fund (IMF) provided a concise summary of the high degree of uncertainty surrounding next year's economic results in its semiannual outlook on the global economy, released on Sept. 13.
Here's the most likely scenario for 2007, according to the IMF. Thanks to strong growth from China (projected at 10% in 2007 after 10% growth in 2006) and India (7.3% in 2007 after 8.3% in 2006), the global economy is likely to grow 4.9% in 2007. That would be just a slight dip from the 5.1% projected growth in 2006 -- certainly good news for investors globally.
The developed economies don't fare quite as well, but growth there still isn't anything to worry about. Growth in the U.S. economy, the IMF projects, will slow to 2.9% in 2007 from 3.4% in 2006. Europe will slow more rapidly, to 2% in 2007 from 2.4% in 2006, as will Japan, to 2.1% in 2007 from 2.7% in 2006.Still, growth under this most likely scenario isn't anything to worry about. It's certainly strong enough to keep corporate earnings perking along just fine.
Spoilers: Houses and Oil
But then the IMF had to go and spoil the party by listing all the things that could go wrong. The souring U.S. real estate market could go from bad to worse, taking U.S. economic growth with it.
How bad does the housing slump have to get before it sends economic growth into a tailspin?
A 5% decline in national average prices could push economic growth down 0.3 percentage points in 2007, Merrill Lynch calculates. That would take U.S. growth down to 2.6% in 2007. (Average U.S. housing prices were still inching upward over the summer, though that trend looks likely to falter soon.)
And there are the still unsolved linked problems of the U.S. trade deficit, a weak dollar and U.S. inflation rates. If the
Federal Reserve
had to raise interest rates to defend the dollar (a potential danger serious enough for the IMF to give it special mention) or to keep inflation down (if the recent fall in energy prices should turn out to be just temporary, say), it would take another bite out of not just U.S., but world economic growth, the IMF points out.
All the uncertainty isn't on the negative side, however. Lower gasoline prices, if they stick around for a while, could well boost consumer spending a full percentage point in 2007. JPMorgan Chase projects that gas will hit $2.30 a gallon soon, sending fourth-quarter economic growth in the U.S. as high as 3.7%. Most economists are now projecting 3% growth.
So economic growth in the U.S. in 2007 will be down modestly, down significantly, or up from 2006. Pick your poison.
Havens From Headwinds
Macroeconomic trends aren't everything when it comes to investing, of course, but I do like to have the wind at my back when I put my money in the market. Right now I can't tell from which quarter the wind is blowing or how hard the blasts are likely to be.
Which is why I favor a core of big-cap growth stocks for my portfolio in 2007.
These stocks will churn out double-digit earnings if the economy slows slightly. Earnings will hold up well, even if the U.S. slowdown is bigger than expected, since these companies do business in so many economies that they can often balance slower growth here with faster growth there.
And these stocks actually get an extra performance kick from volatility. Because they're seen as safe havens, money flows into these issues when an up-and-down market scares money out of more volatile sectors.
It has been a very volatile 12 months for stocks. Going for blue chips worked this year, I'd argue, because of market volatility that sent some investors in search of safety. It didn't hurt that after years of modest performance, many blue chips were relatively cheap at the end of 2005.
Not Just Any Blue Chip
To the degree that 2007 is also shaping up as a volatile year, I think blue chips will again outperform many more aggressive indices and sectors. And blue-chip growth stocks will offer even higher
relative
outperformance, I believe, if 2007 turns out to be worse than the IMF's most likely scenario.
Gains from these stocks may not set your heart aflutter in that case, but they're likely to be much better than you'll get from more aggressive segments of the stock market.
But I don't think you want to own just any old blue chip in 2007, either. There is a significant chance that growth, especially global growth from China (as the country continues its runaway growth in the run-up to the Beijing Olympics in 2008) and India (as the country's rapid growth in its service and information-technology sectors continues to spill over into manufacturing), will be at the high end of projections in the most likely scenario. In that case, I think investors want more exposure to global growth trends than what is provided by the average blue chip.
Where do you look for this above-average growth potential? Among blue chips with exposure to the long-term growth trends in the global economy. Trends such as the rapid expansion of the middle class in Asia's economies or the aging of the global population or the increasing integration of the global economy itself.
So what five stocks would I pick from this list right now to own in the core of my portfolio for a very uncertain 2007?
Three that I already own in my 12- to 18-month portfolio:
American International Group
(AIG) - Get American International Group, Inc. Report
for its competitive edge in meeting the fast-growing demand for financial products, such as life insurance, among the middle classes of Asia;
Amgen
(AMGN) - Get Amgen Inc. Report
for its competitive edge in developing new drugs for an aging population that demands to live not just longer, but also healthier lives; and
PepsiCo
(PEP) - Get PepsiCo, Inc. Report
for its competitive edge in bringing the great American combination of salty snacks and flavored bubbling (or still) water to the rest of the globe.
To those three I'd add these two stocks:
Johnson & Johnson
(JNJ) - Get Johnson & Johnson Report
for its unique mix of consumer, pharmaceutical and medical devices and the company's ability to innovate in all these segments; and
Procter & Gamble
(PG) - Get Procter & Gamble Company Report
for successfully making the very tough transition to a truly global consumer-products company.
About These Two New Picks
There are lots of good short-term reasons to own Proctor & Gamble. The toughest stages of the integration of Gillette, an October 2005 acquisition, are behind the company. Raw-materials prices are falling, or at least not climbing as fast as they did a year ago (although it's a tribute to management that in this environment, the company was still able to expand operating margins by 0.9 percentage points), and the likelihood of market volatility in 2007 should give a boost to safe-haven blue chips like this one.
But it's one long-term trend that really attracts me to the shares: Procter & Gamble has finally become a truly global company that will be able to grow sales at double-digit rates for years because it can tap into the phenomenal growth of the middle class in the developing economies of Asia.
In fiscal 2006, Procter & Gamble received 26% of its sales from developing markets, up from 23% in fiscal 2005. That's the first time in its history that the company received more than a quarter of sales from developing markets. Sales in developing markets grew by 35% year over year, thanks in good part, it's true, to the Gillette acquisition. But organic growth in these markets was well into the double digits. Over the past five years, Procter & Gamble has increased developing-market sales at a compounded annual rate of 16%.
Oh, and did I mention that the shares are cheap? Standard & Poor's calculates that the company trades at just a forward PEG ratio (projected price/earnings divided by projected growth rate) of just 1.3 vs. a PEG of 1.7 for its peers in the consumer-products sector. The shares also pay a 2% dividend.
Johnson & Johnson looks like it has worked its way through the problems that drove shares down as low as $56 a share in February 2006. In the drug unit, which accounts for about 45% of sales, the company's pipeline of new products should start contributing to revenue in 2007, diminishing the effect of older products coming off patent.
In the medical-device business, which accounts for 38% of sales, the company expects to be able to generate 5% to 6% revenue growth, a come-down from the heady 10% growth in the early part of the decade, but the segment's contribution to earnings growth will be healthier than the top-line number indicates, thanks to operating markets that climbed to 28.4% in 2005 from 24.2% in 2004.
The acquisition of
Pfizer's
(PFE) - Get Pfizer Inc. Report
consumer health care business (which will add brands such as Listerine, Lubriderm, Benadryl, Sudafed, Nicorette and Visine) will add about $4 billion in revenue to Johnson & Johnson's consumer segment (now 18% of sales). For the long haul, I like the company's continued commitment to research and development, which accounted for 13% of revenue in 2005, and its record of successful product innovation.
At the time of publication, Jubak owned shares of American International Group, Amgen and PepsiCo. He does not own short positions in any stock mentioned in this column.
Jim Jubak is senior markets editor for MSN Money. He is a former senior financial editor at Worth magazine and editor of Venture magazine. Jubak was a Bagehot Business Journalism Fellow at Columbia University and has written two books: "The Worth Guide to Electronic Investing" and "In the Image of the Brain: Breaking the Barrier Between the Human Mind and Intelligent Machines." As an investor, he says he believes the conventional wisdom is always wrong -- but that he will nonetheless go with the herd if he believes there's a profit to be made. He lives in New York. While Jubak cannot provide personalized investment advice or recommendations, he appreciates your feedback;
to send him an email.