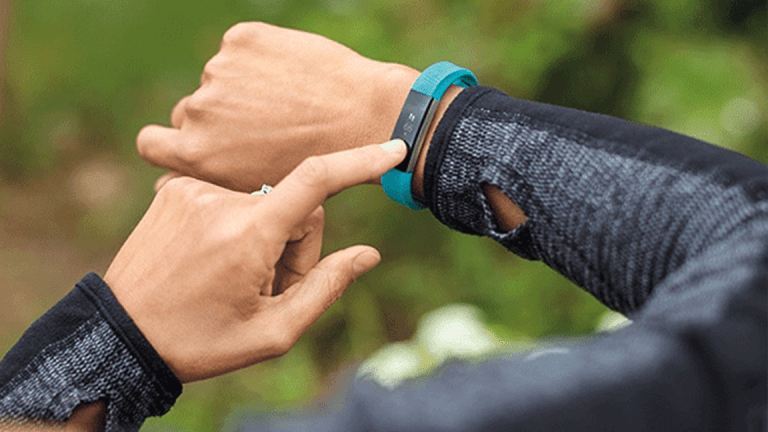 Fitbit Shares Energized on Singapore Public Health Collaboration
Fitbit jumps on the company's first major integration into a national public health program globally.
Fitbit (FIT) shares jumped nearly 10% to $3.24 Wednesday after the wearables maker announced a unique collaboration with Singapore's Health Promotion Board.
The stock has eased back to $3.03, an increase of nearly 3%, which is still less than half of its 52-week high of $6.69 reached in February.
San Francisco-based Fitbit said the agreement with HPB, a Singapore government agency, was the company's "first major integration of a digital health platform and wearables into a national public health program globally."
Singapore is one of the world's healthiest countries due in part to its healthcare system, according to a Bloomberg index, and Fitbit said the new "Live Healthy SG" initiative will help Singaporeans get even healthier.
The program was designed by Fitbit and HPB and is aimed at citizens of all ages and levels of health. It will include Fitbit devices and a new premium service the company said it's launching to consumers in select global markets this fall.
Singaporeans can pre-register for the program starting mid-September and it goes live in late October. Fitbit said participants who enroll in the program and commit to one year of Fitbit Premium service will receive a free Fitbit Inspire HR.
Program participants will be asked to consent to share their data with HPB during the program. The data will be used to "provide insights and contribute to more health promotion programs that will benefit many Singaporeans," the company stated.
The initiative is part of Singapore's so-called Smart Nation efforts, which aims to use technology to transform sectors such as healthcare.  
HPB CEO Zee Yoong Kang said in a statement that the agency plans to work with companies like Fitbit "to use technology to provide Singaporeans with personalized health advice and nudges, so that they can take control of their own health."
Kang said program participants will also benefit from Fitbit's plans to incorporate artificial intelligence and machine learning to encourage physical activity, healthy eating and better sleep quality. "The insights gathered can also help to enrich HPB's health promotion programs," said Kang in a statement. 
Fitbit said it was selected to work with Singapore through a competitive process.
Alicia Reese, a senior associate in equity research at Wedbush Securities, said in an email that the collaboration has the potential to boost third-quarter revenue "on par with our projection for the holiday quarter, assuming that no more than half the population of Singapore will participate and at $80 or less per HR Inspire." Reese also said the collaboration could work well for a small country like Singapore, "but generally we expect the program participants to be companies, health plans, and health systems."
DA Davidson analyst Tom Forte reiterated his buy rating and $5.75 price target on Fitbit in a note on Wednesday.
"We recommend investors purchase share on today's deal between Fitbit and Singapore's Health Promotion Board, as we believe investors, in general, are underestimating its healthcare-related efforts," he wrote. He also said hte new high-margin premium services "could serve as a catalyst for both the top-and bottom-line in the back half [of the year] and beginning of next year."
Save 57% With Our Labor Day Sale. Join Jim Cramer's Action Alerts PLUS investment club to become a smarter investor! Click here to sign up.