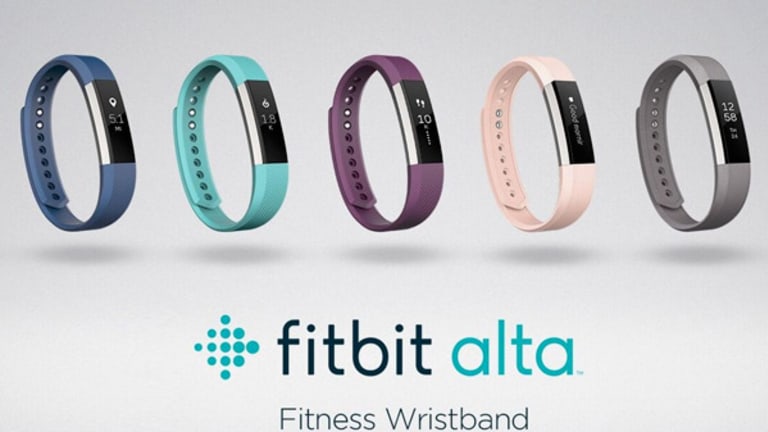 Fitbit (FIT) Stock Slipping on New Apple Fitness App
Shares of Fitbit (FIT) are lower on Tuesday after Apple (AAPL) launched improvements to its WatchOS 3, which will feature a fitness app that rivals the company.
NEW YORK (TheStreet) -- Shares of Fitbit (FIT) - Get Report are falling by 4.7% to $13.17 midday Tuesday, after Apple (AAPL) introduced improvements to its Apple Watch plus with new features such as a fitness app that rivals the company.
Apple launched its new operating system yesterday, WatchOS 3, which addresses customers major complaints with the device, such as its slow speed. The WatchOS 3 allows apps to load data in the background of the device to speed up launches, the Wall Street Journal reported.
Coming with the WatchOS 3, are new apps such as one for fitness that focuses on sharing, putting pressure on Fitbit.
San Francisco-based Fitbit is a developer of health and fitness devices. The various versions of the company's fitness bands measure heart rates, daily exercise and sleep patterns. The Fitbit apps allow users to log their information and share it with others.
The new Apple fitness app allows users to also share their daily progress and then message one another. In addition, the company launched the Breathe app, which focuses on relaxation and fitness tracking for users in wheelchairs.
Another feature of the WatchOS 3 is SOS, which, by holding down the side button, calls 911, notifies a user's emergency contact list and shares the person's location, medical ID, date of birth and allergies in emergency situations, the Wall Street Journal said.