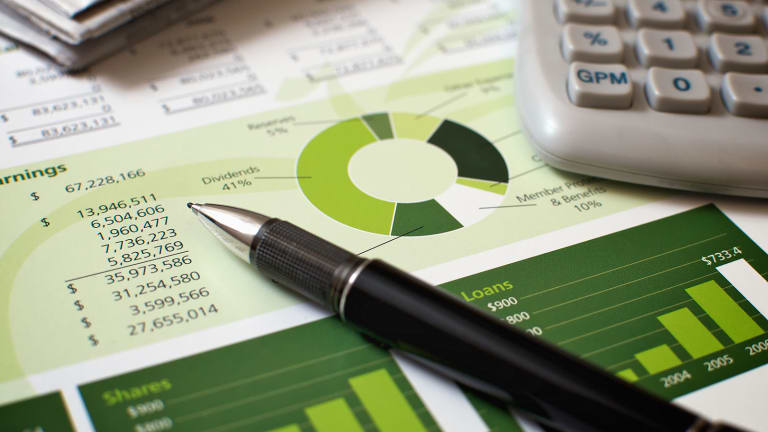 Financial Planners Face a Tough Sell
While the number of financial planners is projected to rise in coming years, building knowledge and trust in what they do will take time.
The business of providing advice about money is booming, with the number of people working as financial planners or advisors expected to grow by 30% in the coming years, according to federal labor statistics.
But as it expands, the field of financial planning is suffering from both a lack of understanding by potential clients, and, in some cases, a lack of trust as well, say some planners.
Many prospective clients still don't necessarily understand the role of a fee-only financial planner, who generally does not earn any sales commissions, as opposed, to, say, a stock broker.
Still others are gun shy, having read stories about Bernie Madoff and other investment scam artists and fearful of being taken advantage of, or worse.
"I am still faced with the stereotype caused by headline Ponzi schemes that people have and whether they can trust an advisor not to take their money," says Paul Fenner, a certified financial planner, or CFP and president and founder of Tamma Capital in Commerce Township, Mich.
A few bad apples
For planners, news of high-profile investment scandals can trigger anxiety and questions from prospects and clients as well.
Retired Boston Celtics star Kevin Garnett's lawsuit against his former financial advisor, claiming he stole $77 million, recently prompted some jittery questions from a prospect, Fenner notes.
(Garnett's onetime advisor, Charles Augustus Banks IV, was handed a four-year jail term for stealing millions from fellow NBA great Tim Duncan. Banks allegedly blew tens of millions of Garnett's money on failed business ventures and a lavish lifestyle, all the while keeping his erstwhile client on a strict budget.)
"I had one potential client text me, 'how does this even happen?'" Fenner notes. "I try to explain to current and potential clients that there will always be people out there trying to separate them from their wealth."
Thomas Duffy, president of Jersey Shore Financial Advisors and a CFP, notes the steady drumbeat of financial scandal stories makes consumers particularly wary.
"I think the biggest issue is communicating the value of real financial planning to a suspicious consumer,' he notes
Many if not most people's "reference point to financial advice is scandal," Duffy notes.  "We don't ever see headlines touting how an advisor saved a widow from being victimized by a financial scammer," Duffy notes.
Confusion over what planners do
Maybe an even bigger issue right now, though, is a fundamental lack of understanding on part of some prospective clients of the value provided by a financial planner.
The average consumer doesn't understand the difference between "investing" and "financial planning," notes David Bize, a CFP at First Allied in Oklahoma City.
Some prospects can't see the point of paying a bit extra to work with a financial planner, especially if they can stock their portfolio with inexpensive mutual funds with rock bottom fees.
"The value added is sometimes difficult to quantify and the fear/greed driven advertising to some degree muddies the water," Bize says.
But for other potential clients, it does make sense to pay a bit more and wind up "staying the course rather than reacting emotionally during a downturn" or sorting out "what is the best pension option based on my specific situation, etc."
Even after they sign on the dotted line, it can still take time to educate clients about the value a financial planner brings to the table, notes says Ken Nuttall, director of financial planning BlackDiamond Wealth Management in New York.
Some clients believe a planner should be beating the various indexes.
"The value a planner brings is not [the] investing part," Nuttall notes. "It is more on making sure that people are thinking about what their goals are and that they are doing what they need to do to accomplish their goals and have protected their families if bad things happen."
However, one major reason for the confusion is the proliferation of brokers and others salespeople donning the "advisor" mantle.
CFPs and certified financial analysts, or CFAs, are "truly fiduciaries looking for your best interests," notes Jon Ten Haagen, a CFP and founder and principal of Ten Haagen Financial Group. "The rest are NOT."
"How does the public determine who to work with when everyone in the industry calls themselves a financial advisor/adviser???" Ten Haagen asks.
What Are "Closed-End" Mutual Funds and How Do They Fit into Savvy Investors' Portfolios?Click here to register for a free online video in which TheStreet's retirement expert Robert Powell and an all-star panel run down all you need to know.