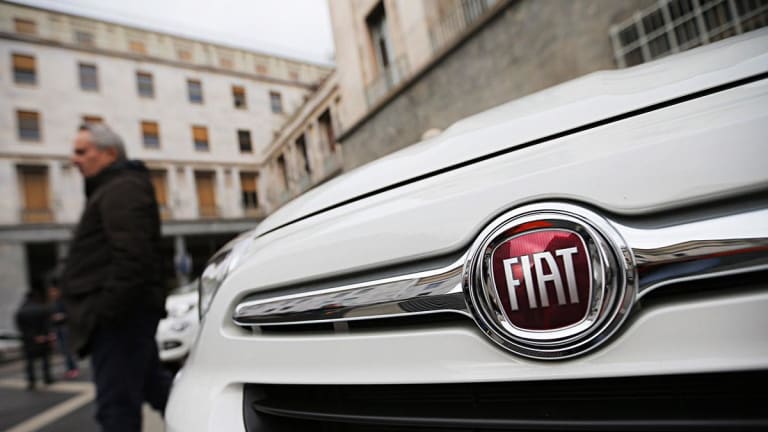 Fiat Chrysler Automobiles Pitches Merger to Renault
Groupe Renault confirmed overnight that it has a proposal from Fiat Chrysler Automobiles for a "potential 50/50 merger."
Fiat Chrysler Automobiles (FCAU) - Get Stellantis N.V. Report  pitched a merger deal to Renault, said the French automaker early Monday morning.
Renault issued a statement that "Groupe Renault confirms that it received a proposal from FCA (Fiat Chrysler Automobiles) regarding a potential 50/50 merger transaction between Groupe Renault and FCA."
Fiat Chrysler said in a statement that the proposal "follows initial operational discussions between the two companies to identify products and geographies where they could collaborate, particularly as they develop and commercialize new technologies. These discussions made clear that broader collaboration through a combination would substantially improve capital efficiency and the speed of product development. The case for combination is also strengthened by the need to take bold decisions to capture at scale the opportunities created by the transformation of the auto industry in areas like connectivity, electrification and autonomous driving."
Renault's board was slated to meet later in the morning to talk about the proposal, said the company.
Together, the two could sell 8.7 million vehicles annually, said Fiat Chrysler.
This story has been updated.