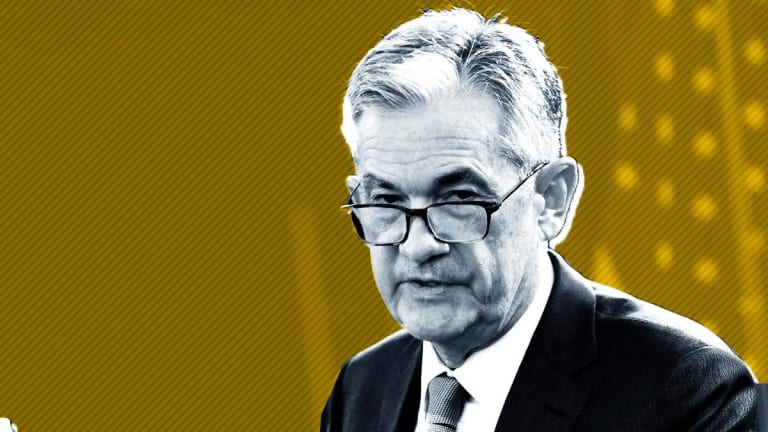 Federal Reserve Minutes Show Disagreement on Whether Inflation Will Stay Low
The Federal Reserve releases minutes from a closed-door two-day meeting that monetary-policy officials held in Washington on April 30 and May 1. The discussion preceded their decision to hold official U.S. interest rates steady in their current range of 2.25% to 2.5%.
Federal Reserve officials disagreed at their latest interest-rate meeting on the likely future path of U.S. inflation even as they voted unanimously to keep benchmark U.S. interest rates at their current low level, minutes released Wednesday showed.
Some meeting participants saw inflationary pressures as "muted," but others insisted that recently low inflation readings -- consumer prices have climbed about 1.5% over the past 12 months, below the Fed's target of 2% -- could be explained by "transitory" factors that may soon reverse.  
"At least part of the recent softness in inflation could be attributed to idiosyncratic factors that seemed likely to have only transitory effects on inflation, including unusually sharp declines in the prices of apparel and of portfolio-management services," according to minutes from the Federal Open Market Committee's April 30-May 1 two-day meeting.
Some FOMC members worried that investors might start to assume that inflation will remain low well into the future, while others pointed to the possibility "that inflation pressures could build quickly in an environment of tight resource utilization." 
Investors peruse the FOMC's closely edited minutes -- which come out a few weeks after the committee meets -- to get a better sense of the rationale for interest-rate decisions that the group announces in the press release immediately following its session. Transcripts revealing the FOMC's full discussions aren't released until years later.
In a statement following the FOMC's latest two-day meeting, the central bank announced that its policymaking officials had voted to keep benchmark U.S. interest rates in their current range of 2.25% to 2.5%, pledging to be "patient" while awaiting clearer signs on the future direction of the job market and inflation. The move had been widely expected by traders even though just months ago, Wall Street had been gripped by fears that a steep slowdown was coming in household and business spending.
One survey had even shown that at least half of economists saw a U.S. recession as likely by next year. However, recent data have shown that the economy is expanding at a faster-than-expected 3.2% pace, with unemployment close to its lowest in a half century.
Wall Street showed little reaction to Wednesday's minutes. The S&P 500, which had been trading at about 2,859 shortly before the minutes came out at 2 p.m. ET, fell slightly before bouncing around to reach 2,858.6 shortly before 2:30 p.m. ET, essentially unchanged in response to the report.