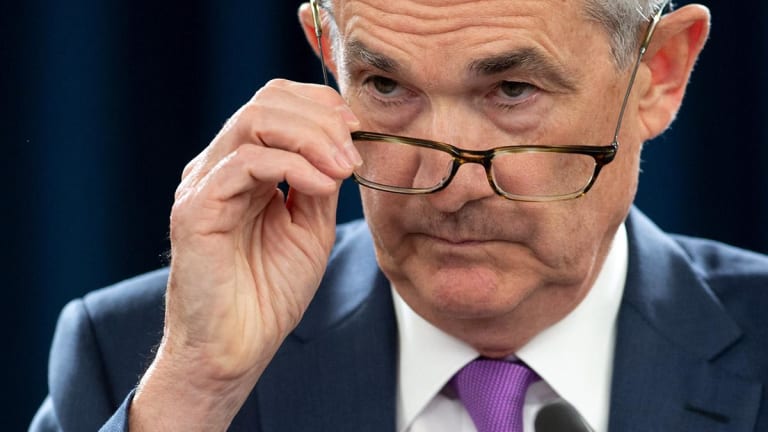 Fed Holds Interest Rates Steady Before Fourth Hike Expected Next Month
The Federal Reserve's monetary-policy committee keeps benchmark U.S. interest rate in its current range of 2% to 2.25% ... at least through next month.
The Federal Reserve held borrowing costs at their current level Thursday -- at least until next month, when the central bank is widely expected to hike the benchmark U.S. interest rate for the fourth time this year. 
This year's strong economy, fueled by President Donald Trump's $1.5 trillion of tax cuts passed last December, has pushed the U.S. unemployment rate to the lowest in nearly half a century. While inflation remains under control at around 2%, Fed officials say they're raising rates gradually to gently put the brakes on the economy -- to maintain the current expansion and relieve upward pressure on price increases.
"The committee expects that further gradual increases in the target range for the federal funds rate will be consistent with sustained expansion of economic activity, strong labor market conditions and inflation near the committee's symmetric 2 percent objective over the medium term," the Fed said in a communique following its regularly scheduled two-day meeting to discuss interest rates. "Risks to the economic outlook appear roughly balanced."
The benchmark U.S. interest rate is currently set in a range of 2% to 2.25%, and Fed officials on average projected in September that they would climb to about 3.4% by the end of 2019 -- implying roughly five more quarter-percentage-point increases before then.      
Trump has blamed the Federal Reserve for the stock market's drop in recent months and accused the central bank's chairman, Jerome Powell, of raising U.S. interest rates too fast. Powell says he is merely doing his job of putting the brakes on borrowing to keep inflation in check.
A report last week showed that average hourly earnings for U.S. workers climbed by 5 cents in October to $27.30, leaving them up by 3.1% over the past 12 months. That pace of increase was the fastest since April 2009, when the economy was recovering from the financial crisis the prior year. 
Some economists and investors have warned that businesses are finding workers increasingly difficult to come by, and they're having to pay up for employees -- hitting corporations' bottom lines as they seek to expand in a growing economy. As employers spend more on workers, they often will try to raise the prices of goods and services to recoup their costs.