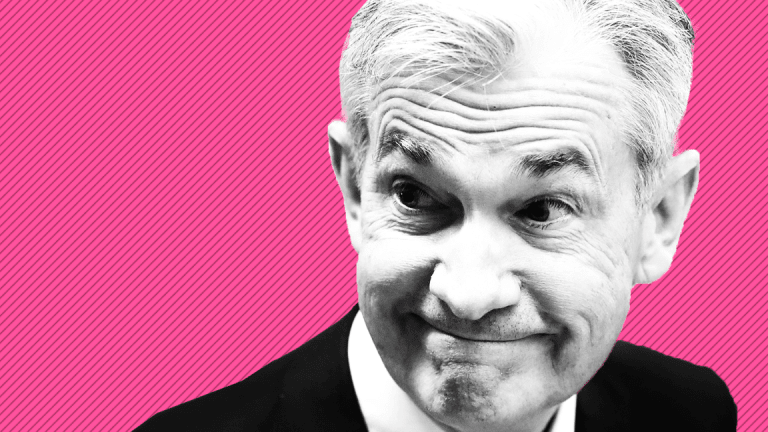 Fed Sees Trump Trade Policies as Economic Threat, Minutes Show
Minutes from the Federal Reserve's June meeting showed that while consumer spending is buoyant following President Donald Trump's tax cuts, some business executives are scaling back or postponing investments due to concern over the potential impact of a trade war with China.
When it comes to the U.S. economy, President Donald Trump giveth, and he taketh away. 
Minutes of the Federal Reserve's June meeting released Thursday showed that while jobs growth and consumer spending are buoyant following the president's December tax cuts, business executives are growing increasingly nervous about the potential effect of his trade threats against China. In response, some executives are scaling back or postponing plans for new investments in things like plants and equipment. 
"District contacts expressed concern about the possible adverse effects of tariffs and other proposed trade restrictions, both domestically and abroad," the minutes showed. "Conditions in the agricultural sector reportedly improved somewhat, but contacts were concerned about the effect of potentially higher tariffs on their exports."
The release provides greater insight into the frame of mind of Fed policymakers, led by Chairman Jerome Powell, as they raised interest rates at the June meeting for the second time this year. Investors have scrutinized communiques from the central bank for signs of whether the officials will raise rates twice more this year in the face of rising inflation, or just once.
The Standard & Poor's 500 Index was down 0.5% after the report, indicating traders may now see a slightly higher chance of two rate hikes this year as the economy heats up. 
The Fed's monetary-policy committee raised the benchmark rate by a quarter of a percentage point in June to a range of 1.75% to 2%. The Fed had held the rate close to zero from 2008 through 2015 in a bid to revive the economy and markets following the financial crisis.
In the minutes, Fed officials reasserted their belief that a "gradual" pace of rate increases is warranted, with risks to the economy "balanced." 
A bright spot for growth is that consumers appear to be spending more, the minutes showed. Job gains and rising household net worth were factors, as was "elevated" consumer sentiment. Unemployment recently fell to 3.8%, the lowest rate since 2000.  
"In addition, the lower tax withholding resulting from the tax cuts enacted late last year still appeared likely to provide some additional impetus to spending in coming months," the minutes read. 
The labor market is proving unusually tight, and some workers are getting raises as companies stretch to fill open positions, according to the minutes. 
Contacts in several Districts reported difficulties finding qualified workers, and, in some cases, firms were coping with labor shortages by increasing salaries and benefits in order to attract or retain workers. Other business contacts facing labor shortages were responding by increasing training for less-qualified workers or by investing in automation. On balance, for the economy overall, recent data on average hourly earnings indicated that wage increases remained moderate. A number of participants noted that, with the unemployment rate expected to remain below estimates of its longer-run normal rate, they anticipated wage inflation to pick up further.   
Last month, Trump approved 25% tariffs on $50 billion worth of Chinese imports, with some $34 billion of those set to take effect on Friday. 
Investors and corporate executives have grown increasingly nervous about the prospect of higher prices for imported goods, as well as the chances that China might impose retaliatory tariffs that could hurt U.S. exporters.
"That's on the forefront of investors' minds right now," said Charlie Ripley, senior investment strategist at Allianz Investment Management.