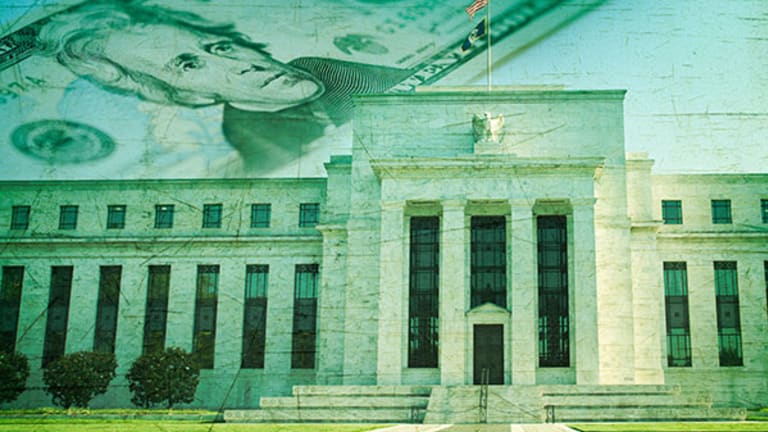 Fed Rate Hike in September or December? WSJ's Ip Breaks it Down
The Federal Reserve may hike interest rates but the Wall Street Journal's Ip thinks it might not be until after the upcoming presidential election.
NEW YORK (TheStreet) -- The possibility of a Federal Reserve interest rate hike is now a matter of when rather than if as U.S. markets continue to rally in July.
The Wall Street Journal's Greg Ip believes that markets have priced out the possibility of a Fed rate hike for the rest of the year.
"It can depend a lot on what their business contacts are saying. If the business contacts are saying there's a lot of uncertainty about what's going to happen after the election ... that might be an excuse to kick it to December," Ip said on CNBC's "Squawk Box."
The "world did not fall apart" after the U.K. referendum to exit the European Union, Ip says, as stock markets rebounded quickly. The small amount of British economic data suggests that the Brexit effect is "just some sort of softness" and "the rest of the world seems to be doing fine," Ip noted.
Ip believes there is "a solid economic case" for the Federal Reserve to hike interest rates in September, but warns that the eight weeks between now and then are "a relatively long stretch." Two more U.S. job reports and more inflation data will publish before the Fed could raise rates.
"If either of those things deviate from what the [Fed] expects, that could be a reason not to go [raise rates]," Ip stated.
While the Fed may not comment on the unquantifiable risk surrounding the upcoming presidential election, Ip believes that may have an underlying influence.
"It would be a case for sort of strongly signaling in September that they're inclined to move soon but not pulling the trigger until December," Ip added.