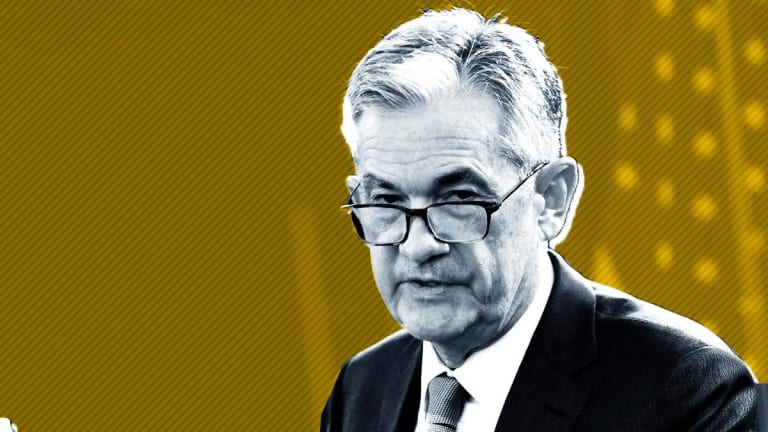 Fed Leaves Interest Rates Unchanged, Pledges Patience on Future Hikes
The Federal Reserve made no changes to U.S. benchmark interest rates, now in a range between 2.25% and 2.5%, as monetary policy officials met this week for the first time in 2019.
The Federal Reserve made no changes to official U.S. interest rates at a meeting Wednesday, pledging to be "patient" about the future path of monetary policy after increasing the benchmark four times in 2018. 
The central bank's monetary-policy committee voted to leave interest rates in their current range between 2.25% and 2.5%, according to a statement. The decision was consistent with the expectations of almost all investors, based on trading in futures markets. 
After holding rates close to zero for several years after the 2008 financial crisis and ensuing recession, the Fed started raising rates in late 2015 as part of an effort to "normalize" monetary policy as economic growth accelerated. The central bank typically increases borrowing costs when the economy heats up, to tamp down growth and keep inflation from spiking.
Despite some economic damage from the recent partial U.S. government shutdown, job growth has remained strong, and the unemployment rate, currently at 3.9%, is close to its lowest in nearly half a century. 
"The U.S. economy is in a good place," Federal Reserve Chairman Jerome Powell said at a press conference after the decision was announced.
In just a couple months, the Fed has shifted its stance on interest rates from a steady and predictable pattern of rate increases -- roughly one per quarter in 2018 -- to what Powell now describes as a "wait-and-see approach." The change was so dramatic that Bank of America economists likened it to a 90-degree turn.
Powell said Wednesday that the change was partly explained by tightening "financial conditions" -- a reference to speculation that the plunge in U.S. stocks last year could affect consumer and business confidence, which in turn could cause them to rein in spending and investments. The idea is that pessimism could eventually hamper economic growth, essentially becoming a self-fulfilling prophecy.  
U.S. stocks have rallied this year on the Fed's shift in tone, and the Standard & Poor's 500 Index was up 1.4% to 2,678 on Wednesday after the decision was announced. The gauge is up 6.8% this year.
Yields on 10-year U.S. Treasury bonds fell 0.026 percentage point to 2.685%. 
Fed officials acknowledged that they are considering adjustments to a previously announced plan for shrinking the central bank's roughly $4 trillion balance sheet, which more than quadrupled in size during the financial crisis as then-Fed Chair Ben Bernanke took emergency steps to flood markets with piles of freshly minted money.
The officials made no changes to the plan on Wednesday, though they said they were "prepared to adjust any of the details for completing balance sheet normalization in light of economic and financial developments."
"Short of announcing that a rate cut is in the cards, this is about as dovish a statement as possible," Ian Shepherdson, chief economist for the forecasting firm Pantheon Macroeconomics, wrote in e-mailed remarks.  
The latest statement contained no reference to "further gradual increases" in interest rates, as had been included in a communiqué in December.
"The Committee will be patient as it determines what future adjustments to the target range for the federal funds rate may be appropriate," according to the statement. 
Last year, President Donald Trump criticized Powell, his own appointee to lead the Fed, for raising rates too quickly, unnecessarily hampering the economic growth that was spurred by the late-2017 tax cuts.
Asked at the press conference whether Powell had "caved" under pressure from the president, Powell said that politics played no role in the revised monetary-policy outlook.
"The only thing we care about at the Fed is doing our job for the American people," he said.