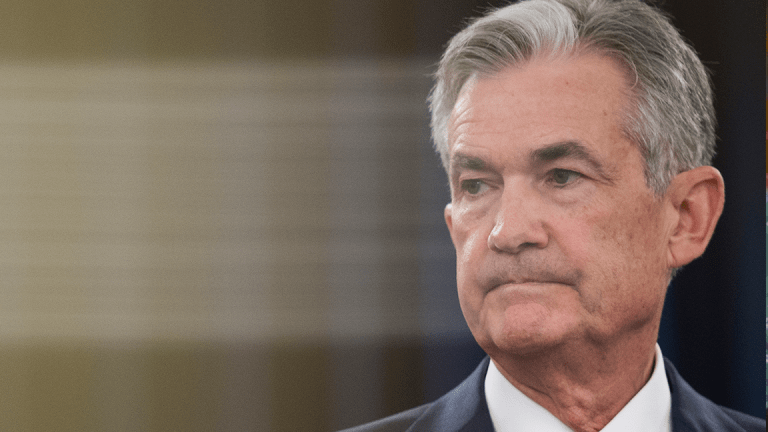 Fed Officials See Signs of Pickup in Wages
Federal Reserve officials saw signs of an acceleration in wage increases, even as they voted at a meeting on Aug. 1 to hold rates steady. Many economists expect the central bank to raise borrowing costs at least once more this year, if not twice, while President Donald Trump says he's "not happy" about higher rates.
Federal Reserve officials saw signs earlier this month that wages are poised to accelerate, lending credence to the central bank's push to raise rates to head off a surge in inflation, according to meeting minutes released Wednesday.
The minutes from the Fed monetary-policy committee's meeting on July 31-Aug. 1, led by by Chairman Jerome Powell, showed that officials saw tightening labor-market conditions, supported by data on the number of job openings and elevated quit rates -- as an indicator that employees are comfortable leaving positions because of the availability of alternatives. The officials also were encouraged by data showing that previously discouraged workers are reentering the workforce. 
"Some participants expected a pickup in aggregate nominal wage growth to occur before long, with a number of participants reporting that wage pressures in their districts were rising or that firms now exhibited greater willingness to grant wage increases," according to the minutes.
Fed officials and economists have been flummoxed by the unusually slow pace of wage increases, especially with the U.S. unemployment rate, now at 3.9%, close to an 18-year low.       
The Federal Open Market Committee voted at the two-day meeting in Washington to keep borrowing costs in a range of 1.75% to 2%. The Fed has been raising rates since late 2015, after holding rates near zero for years in the aftermath of the 2008 financial crisis. Two more interest rate increases are expected by the end of the year.