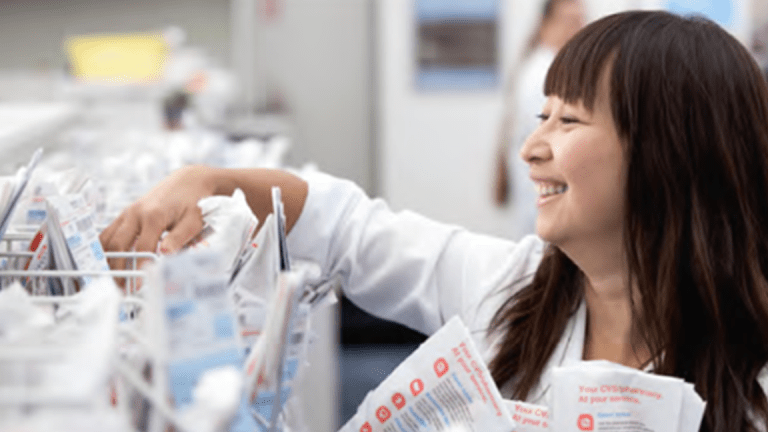 FDA Moves to Make Life Easier for Generic Drug Companies
Following up on a pledge to accelerate generic drugs into the marketplace to stoke price competition, the agency signals pending reform of the Risk Evaluation and Mitigation Strategy.
The Food and Drug Administration is making good on its pledge to make it easier for generic drugs to make it to market.
In a May 31 statement, FDA Commissioner Scott Gottlieb said the agency was reforming its regulations around the Risk Evaluation and Mitigation Strategy (REMS), a method for pharmaceutical companies to control the distribution of drugs that have serious risks and balance drug benefits with hazards.
The FDA has accused drug companies of using the regulations to keep name-brand drugs out of the hands of generic drug manufacturers seeking to make cheaper copies as drugs come off patent or lose protected status.
Typically, drugmakers need about 5,000 doses of a drug to ensure bioequivalence or bioavailability studies. But if the generic drug company can't buy the necessary supply, the generic product will be delayed while the name-brand drug faces no or limited competition. The regulator has promised to clean up this process to guarantee generic companies access to name-brand drugs in a timely fashion.
The regulator is changing policy requirements calling for both the name-brand drug producer and generic drug company to team up on a combined REMS so that the generic drug can go to market after FDA approval. Such a combined agreement can take a long time to complete, to the benefit of the name-brand maker and detriment of patients who might save money using a generic alternative.
The FDA now says it will make the combined REMS process more efficient as well as give generic companies access to a waiver tied to the shared REMS either at the request of the generic company or via the FDA acting on its own initiative.
While the regulator's actions may seem a bit inside baseball, the effect of the policy changes could cut costs for generic manufacturers and bring name-brand copies to the market faster.
The generic drug sector has undergone some price compression and consolidation among distributors and wholesalers buying its products over the past 12 months.
For larger generic players such as Teva Pharmaceutical Industries Ltd. (TEVA) and Mylan Pharmaceuticals Inc. (MYL) , the policy changes effectively could knock some costs down. Controlling overhead for generic companies is a key to bottom-line performance as margins are thinner in the sector.
For Teva this is particularly important given its efforts at cutting debt and restructuring, including putting 14,000 employees on the street this year.
Teva did not respond to TheStreet's request for comment.
Mylan spokeswoman Lauren Kashtan told TheStreet, "Mylan has been a leader in fighting REMS abuse to expand patient access to generic drugs for more than a decade. We applaud FDA's efforts today to help mitigate one area of the abuse. To help patients unlock savings from generics that are currently being blocked by some brand companies, we need Congress' help in passing the Creating and Restoring Equal Access to Equivalent Samples (CREATES) Act."
While the duo have their own branded drugs, the bulk of their own revenue comes from generics. On the other hand, pharmaceutical giants such as Pfizer Inc. (PFE) , Novartis AG (NVS) and Action Alerts PLUS holding Allergan plc (AGN) produce significant revenue in both the name-brand and generic sectors.
Pfizer, Novartis and Allergan also did not offer any comments regarding the FDA policy change.
The FDA move follows a May 17 posting of a list of 39 companies on the regulator's website that had failed to make drug doses available to generic manufacturers. According to the FDA, 21 of the companies on the naughty list were there as a result of generic companies asking the regulator to intervene on their behalf with the name-brand companies.
Among the high-profile companies listed were Celgene Corp. (CELG) and Gilead Sciences Inc. (GILD) . Ironically Teva, Mylan, Novartis and Pfizer all made the FDA list for holding up generic companies.
The FDA list is part of a larger effort by the Trump administration to lower prescription drug prices by shaming pharma companies over drug cost as well as market behavior.
4 Top Experts Tell You How to Play the Market. TheStreet's Scott Gamm recent sat down with top market watchers from Bank of America, Fisher Investments, Invesco and Wells Fargo. Click here and register to watch a free roundtable in which they lay out their best advice.