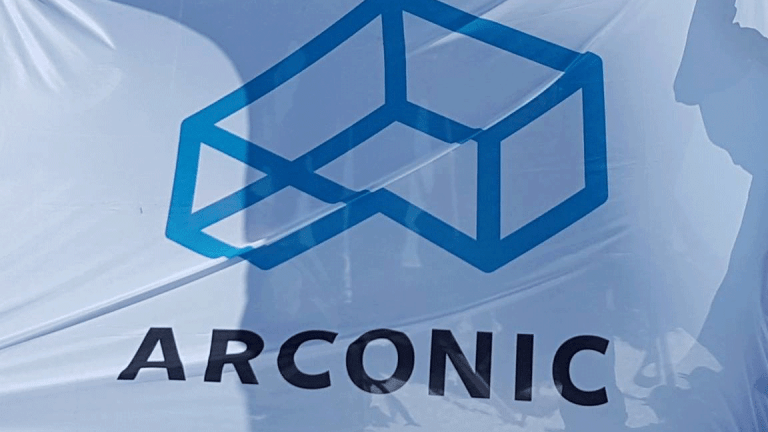 FCC Rocks Sinclair-Tribune Merger; Arconic Makes Perfect PE Sense -- ICYMI
Here's what you need to know now for Monday, July 16.
Forget about bank earnings and Netflix (NFLX)  results, it's all about a rather obscure-to most-merger review. Federal Communications Commission Chairman Ajit Pai, who did not bat an eye at AT&T Inc.'s (T)  blockbuster purchase of Time Warner Inc. (TWX)  , expressed "serious concerns" about Sinclair Broadcast's (SBGI)  purchase of Tribune Media (TRCO)  in a statement that caught investors off guard. Shares of Sinclair dropped 4.9% to $31.35, while Tribune plummeted about 15% to $5.73. Sinclair agreed to buy Tribune for $3.9 billion, or $6.6 billion including debt, in May 2017. The companies proposed a $1.5 billion sale of 23 stations in May to assuage regulators' concerns. Sinclair would provide services to some of the stations following the divestitures and would have the right to buy back some of the properties. The efforts did not win over Pai, who has taken a hands-off approach on issues such as net neutrality and AT&T's purchase of Time Warner. The Deal's Chris Nolter and David Hatch weigh in on the fallout of the decision for The Deal's subscribers.
Arconic (ARNC)  is on the block, at least according to reports, and PE is sniffing around the former Alcoa (AA)  unit. According to The Deal's Tom Terrarosa, if Arconic is in conversations with buyout shops such as Apollo Global Management (APO)  , it's likely the company is considering a sale or an IPO of its $5 billion-in-sales global rolled-sheet aluminum producer. That unit would fit into a financial sponsor's portfolio well, especially now that many of the risks facing the aerospace industry are being retired, Seaport Global analyst Josh Sullivan told The Deal in an interview Monday. The Wall Street Journal reported late Friday, July 13, that Arconic had received expressions of interest from buyout firms including Apollo. "Arconic's stock came off because of manufacturing issues within the aerospace components business, but now we're moving through those," Sullivan told Tom. "So theoretically a buyer would be entering at an interesting transition point."
Markets today: Stocks ended mixed on Monday, July 16, as a meeting between Donald Trump and Russian President Vladimir Putin concluded in Helsinki. The Dow Jones Industrial Average rose 45 points, or 0.18%, to 25,064, the S&P 500 slipped 0.1% and the Nasdaq was down 0.26%. Netflix reported earnings after market close posting earnings of 85 cents per share compared to 79 cent estimates. The streaming video giant, however, only added 5.15 million subscribers worldwide compared to 6.2 million expected, and shares took a nose-dive.
This is an excerpt from "In Case You Missed It," a daily newsletter brought to you by TheStreet. Sign up here.