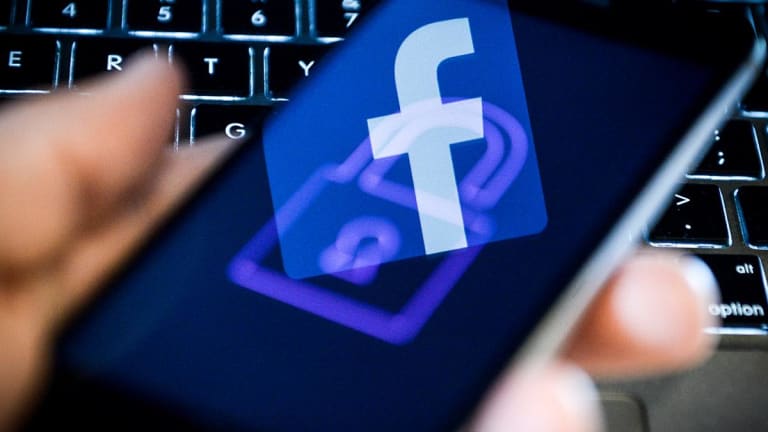 Facebook Slips After Worst Quarter Since 2012 IPO, Massive Data Breach
Facebook shares slip, extending a slide that has clipped more than a quarter of the stock's value since late July.
Facebook Inc. (FB) - Get Free Report shares slipped 1.6% on Monday, extending a slide that has clipped more than a quarter of the stock's value since late July, as investors count the cost of a massive security breach and renewed pressure from European regulators on the world's biggest social media company.
Facebook said Friday that hackers stole login details of around 50 million users -- including CEO Mark Zuckerberg and CEO Sheryl Sandberg -- on Tuesday September 25 in the biggest security breach in the company's history that follows only months after a scandal surrounding the improper access of profile data from 87 million users by a political consultancy firm in London with links to election meddling in the United States. 
Earlier Monday, Germany's Federal Cartel Office, which is investigating whether Facebook abused its dominant market position to gather personal data from users added to the social media group's woes, with president Andreas Mundt telling a legal conference in Berlin that his office was "evaluating Facebook's opinion on our preliminary assessment and I'm very optimistic that we are going to take further steps, even this year, whatever this would mean." 
Action Alerts Plus Facebook shares, in fact, suffered their worst quarter since the first three months that followed the company's IPO debut in May of 2012, with shares falling 15.36% from June 29 to September 28.
Hackers exposed a coding vulnerability on the platform, allowing them to access tokens, or keys to user accounts. The hackers unlocked the accounts and took them over. Facebook said it has fixed the vulnerability and has reset the tokens of the roughly 50 million users affected.
Facebook said it's still investigating and doesn't yet know who the attackers were and whether or not they misused users information. "We're working hard to better understand these details - and we will update this post when we have more information, or if the facts change."
The Friday news capped a miserable week for the social media giant, which also saw the departure of the co-founders of its popular Instagram app in a move that marks the second major exodus of key developers in its fast-growing messaging businesses.
Instagram CEO Kevin Systrom and chief technical officer Mike Krieger, who founded and launched the photo-sharing app eight years ago, said late Monday that they were leaving Facebook, which purchased Instagram for $1 billion in 2012, in order to "explore our curiosity and creativity again."
Systrom wrote in a blog post that "building new things requires that we step back, understand what inspires us and match that with what the world needs; that's what we plan to do." Multiple media reports, however, put the departure down to increasing tensions between the pair and CEO Mark Zuckerberg, who has grow increasingly reliant on Instagram to drive group profits.
Zuckerberg himself touted the value of Instagram and WhatsApp to the group's bottom line and growth prospects, saying that at least 2.5 billion people use at least one of its four messaging platforms each month and that Instagram hit a "milestone with now more than 1 billion actives".
Mobile ad revenue, which accounts for more than 90% of Facebook's overall sales, rose 50% in the second quarter (compared to last year) to $11.9 billion, "driven primarily by ads in feed on Instagram and Facebook", according to CFO David Wehner.
The exit of Systrom and Krieger is the second major executive departure for Facebook in the past six months and follows the resignation of WhatsApp co-founder and CEO Jan Koum, who announced his decision to quit in April amid reports that he and co-founder Brian Acton clashed with Zuckerberg over Facebook's desire to use the personal data of WhatsApp's 1.5 million daily active users to form target ads that would increase group revenue.