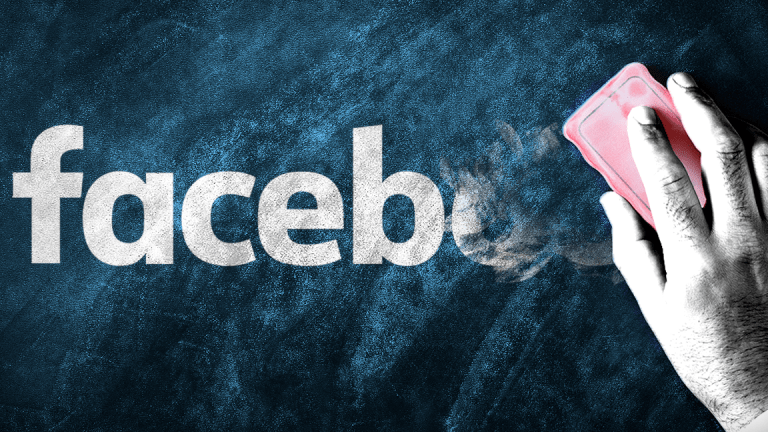 Facebook Slides Following Report That Cambridge Analytica Data Probe Widening
The Washington Post reported late Monday that several U.S. Federal agencies, including the Securities and Exchange Commission, have joined the widening probe into data mis-use at Facebook.
Again.
Facebook Inc. (FB) - Get Meta Platforms Inc. Report shares fell on Tuesday after a report suggested a probe into data breaches at the social media giant had been expanded to include the Securities and Exchange Commission.
The Washington Post reported late Monday that the SEC, as well as the Federal Bureau of Investigation and the Federal Trade Commission, have joined the U.S. Justice Department in the ongoing investigation of the mis-use of Facebook user data by the now bankrupt British political consultancy Cambridge Analytica. Citing sources close to the investigation, the Post said the probe is focused on Facebook's public disclosures -- including the Capitol Hill testimony of CEO Mark Zuckerberg -- and whether those statements were timely and accurate. 
"We are cooperating with officials in the U.S., U.K. and beyond," Facebook spokesman Matt Steinfeld told the paper. "We've provided public testimony, answered questions, and pledged to continue our assistance as their work continues."
Action Alerts Plus holding Facebook shares were marked 1.45% lower in pre-market trading in New York Tuesday, indicating an opening bell price of $194.5, a move that would trim the stock's three-month gain to around 21.5%.
Last month, Facebook confirmed that several Chinese companies, including one probed by U.S. security officials, were given preferred access to user data in yet another blow to its reputation for being slow to protect user privacy.
Facebook say that Huawei, the world's third largest handset maker that was banned from bidding on U.S. government contracts four years ago owing to security concerns, was one of the sixty companies revealed to have been granted access to Facebook's API, or application program interface, under various commercial agreements. The access, first revealed in a New York Times report, was also granted to three other China-based groups, raising the ire of U.S. lawmakers.
The Times also said Facebook allowed the preferred access to certain device makers, such as Apple Inc. undefined , Amazon Inc. (AMZN) - Get Amazon.com Inc. Report Microsoft Inc. (MSFT) - Get Microsoft Corporation Report and Samsung Electronics Co. (SSNLF) , over a number of years as the firm sought to expand its influence in the social media marketplace. The paper said some of the access, however, may have violated portions of a 2011 consent decree with the Federal Trade Commission given that Facebook shared the user data -- and in some cases the data of users' friends -- without first obtaining specific consent.
The Times also reported that Facebook had "exempted the makers of cellphones, tablets and other hardware" from the kind of restrictions it placed on developers attempting to access user data that were put in place following its discovery, in 2015, the Cambridge Analytica had obtained information on 87 million customers that ultimately led to the company's biggest-ever scandal and a series of "mea-culpa" appearances before lawmakers in Europe and the United States by both Zuckerberg and other top-level Facebook executives.