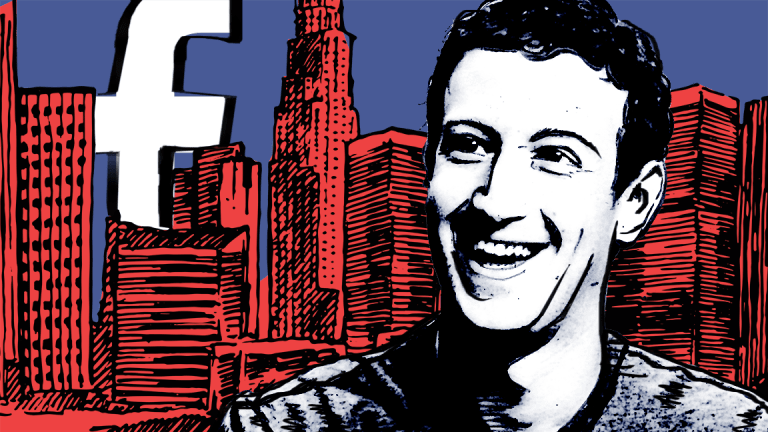 Facebook's Stock Tanks as Lawmakers Target Social Media Giant on Data Scandal
Facebook lead social media shares lower Monday following reports that as many as 50 million of its users may have had their data compromised by a firm acting on behalf of the Donald Trump Presidential campaign.
Facebook Inc. (FB) - Get Facebook, Inc. Class A Report shares fell sharply iMonday after the world's biggest social media firm was linked to a major data privacy violation that could have affected as many as 50 million users.
Facebook said that Cambridge University professor Aleksandr Kogan, who used an app on the social media network to gather information from 270,000 users who volunteered for a "personality test", lied to the company when he then shared that data, as well as information on the volunteers' friends, with a group called Cambridge Analytica, which then allegedly used it on behalf of the 2016 election campaign of President Donald Trump. News of the potential misuse of the data was first reported by the New York Times. 
"The claim that this is a data breach is completely false," Facebook vice president and general Counsel Paul Grewal said Saturday. "Aleksandr Kogan requested and gained access to information from users who chose to sign up to his app, and everyone involved gave their consent. People knowingly provided their information, no systems were infiltrated, and no passwords or sensitive pieces of information were stolen or hacked."
Action Alerts Plus holding Facebook shares were marked 5.13% lower immediately after the opening bell and changing hands at $175.59 each, a move that erases all of the stock's year-to-date advance. 
Facebook's role in the 2016 election was highlighted last year when it was revealed that Russian entities used the platform to influence voter thinking via targeted ads, something Zuckerberg himself first dismissed as "a pretty crazy idea" before later coming to reject his characterization and vowing to make changes in the way the company uses its newsfeed and interacts with its billion-plus global users.
However, despite Facebook's assertion that no breach took place, ad its suspension of both Cambridge Analytic and its parent, Strategic Communication Laboratories , from the site, U.S. lawmakers expressed concern over the safety and probity of the valuable personal data held by social media firms. 
"This is a big deal, when you have that amount of data, and the privacy violations there are significant," Arizona Senator Jeff Flake told CNN Sunday. "So the question is who knew it and when did they know it, how long did this go on and what happens to that data now."
Minnesota's Democratic Senator, Amy Klobuchar, said on Twitter that it was "clear" that social media platforms "can't police themselves" and called on Facebook CEO Mark Zuckerberg to appear before lawmakers on Capitol Hill.
Other social media networks were trading lower Monday, with shares in Twitter Inc. (TWTR) - Get Twitter, Inc. Report marked 0.93% lower from their Friday close at $35.16 each, Snap Inc. (SNAP) - Get Snap, Inc. Class A Report falling 0.88% to $16.84 and Google parent Alphabet Inc. (GOOGL) - Get Alphabet Inc. Class A Report slumping 2.03% to $1,111.41 each. Alphabet is an Action Alerts Plus holding.